Top 10
reasons to visit

Christmas Island
1. Perfect Climate
Looking for reasons to visit Christmas Island? The first and one of the best reasons; it's t-shirts and shorts weather here all day, all night, all year. It never gets hotter than 29°C on a hot summer's day and never colder than 23°C on a winter's night. There's even an outdoor cinema that operates year-round. It can be rainy between November and April, but even then, it's often at night, or at least brief and warm, and can then be sunny for days. Find out more about our wet and dry seasons on Christmas Island.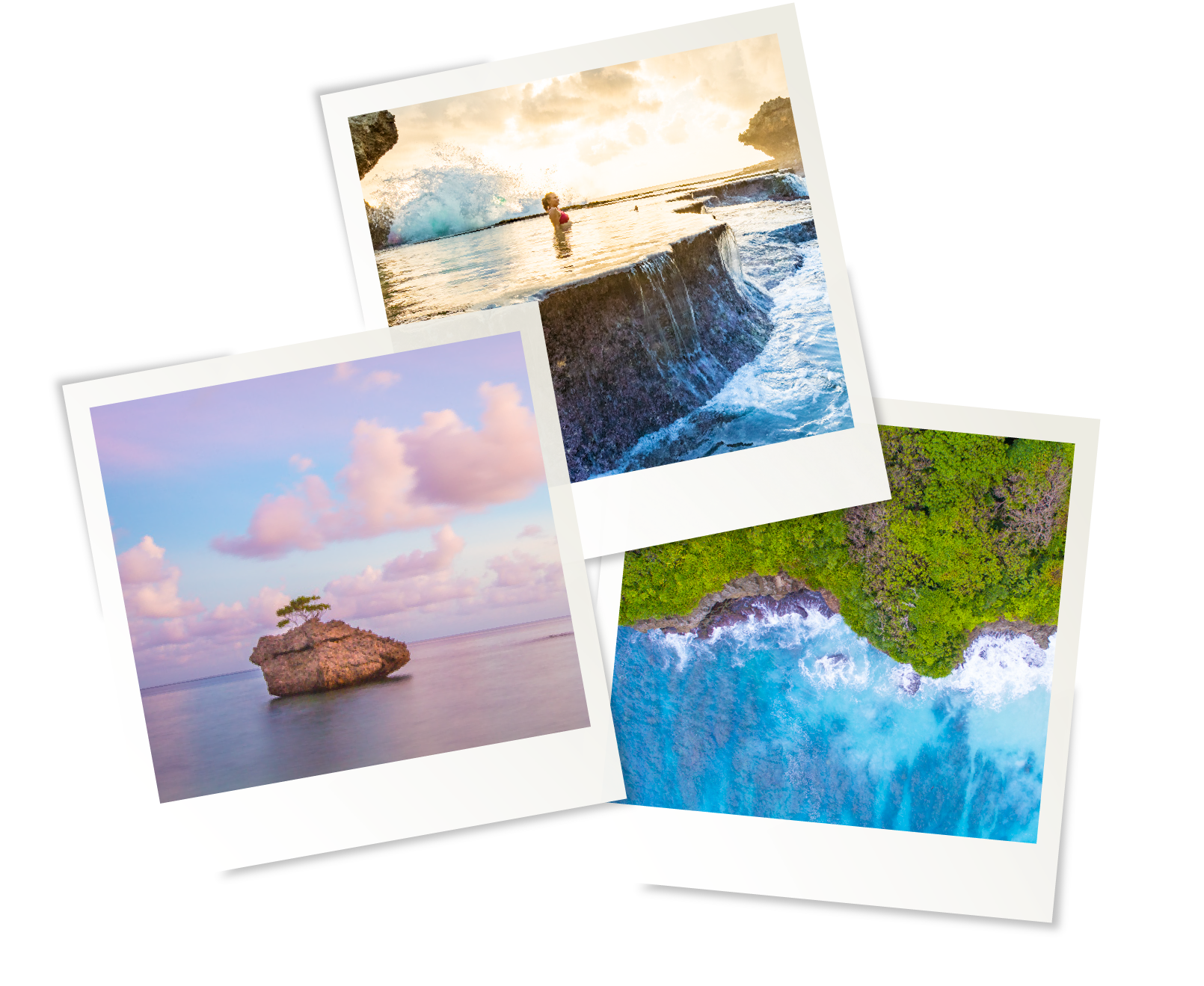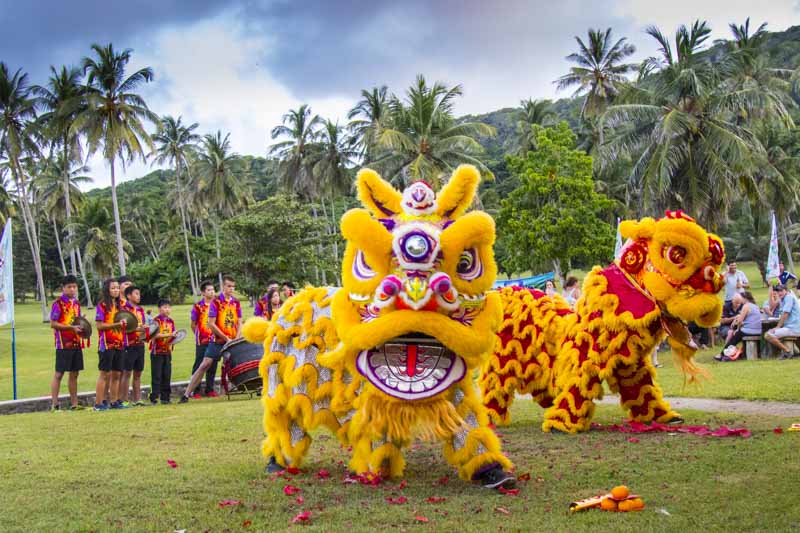 2. It's Safe
Car keys stay in the ignition, no-one locks their doors and unlike the rest of Australia- there are no dangerous animals! The friendly Christmas Island community is a relaxed colour mix of cultures including Chinese, Malay and Western, where everyone waves as they pass. It's part of Australia so English is spoken, the Aussie dollar used, the island has an Australian Hospital with Medicare, and Aussies don't even need a passport to fly here from Australia.
3. Incredible Birdlife
You don't need to be a birdwatcher to be spellbound by Christmas Island's rare and endangered birds. Majestic seabirds hover above your deck at Swell Lodge to check you out; iridescent emerald doves poke around the jungle floor oblivious to your presence; frigatebirds inflate vibrant red-throat balloons and golden bosuns birds row theatrically through the air streaming their beautiful tails behind. Many are found nowhere else on Earth, and all are remarkably relaxed, resulting in unforgettably close encounters. Visiting Christmas Island is so much more than a holiday, it's an experience!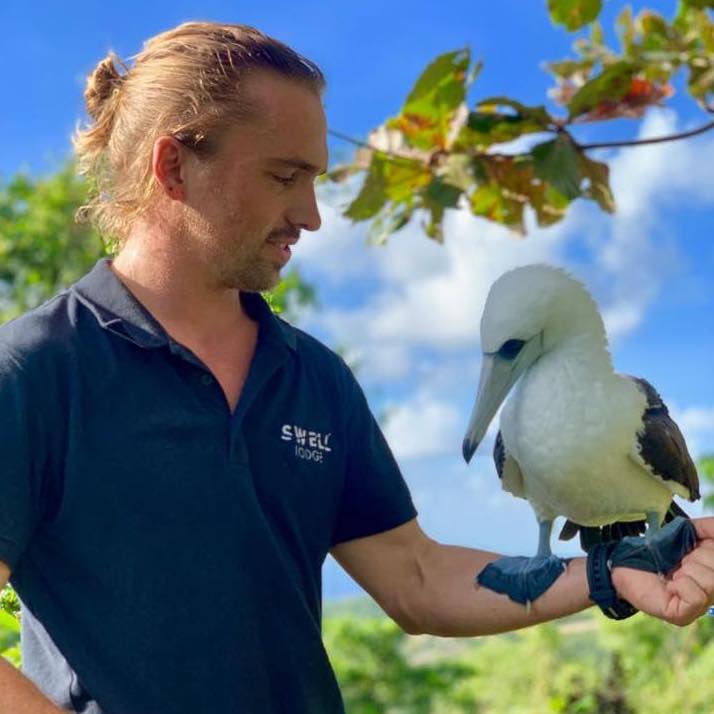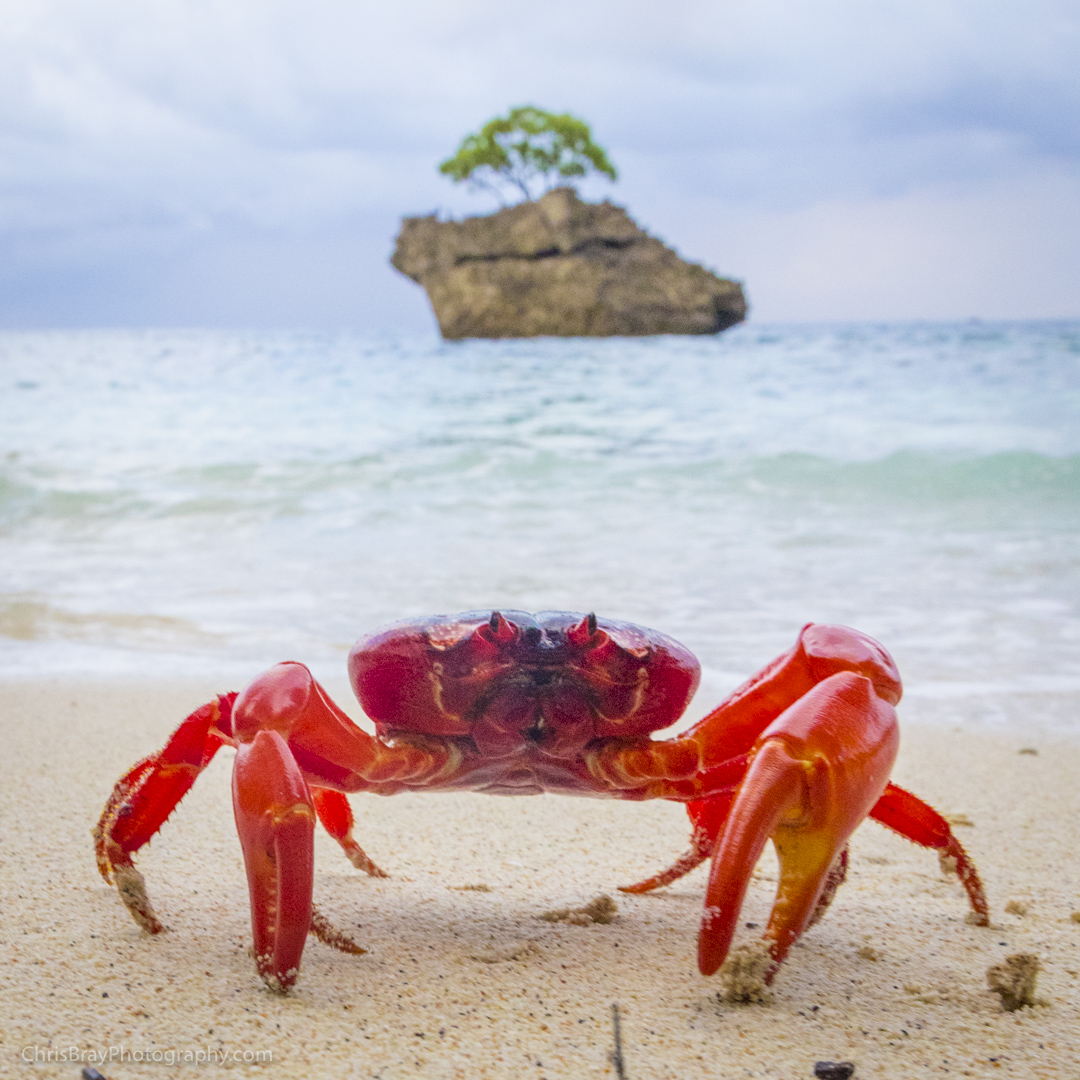 4. Kingdom of Crabs
Christmas Island's most famous inhabitants are the hundreds of millions of bright red land crabs that you can see year-round, but which perform a spectacular annual migration. Our forests also have blue crabs, purple crabs and more than 10 other crab species, including the Giant Coconut Crab (or Robber Crab) which at 80 years old can have a leg span of up to 1 meter!
5. Secluded Beaches
Imagine winding along a jungle trail that bursts onto a secret sandy beach, complete with coconut palms, swimming rock pools and best of all, likely no one else around. Our guide can crack open a coconut while you explore for signs of nesting turtles. There are several beaches on Christmas Island, including a sneaky one just 15 minutes walk from Swell Lodge.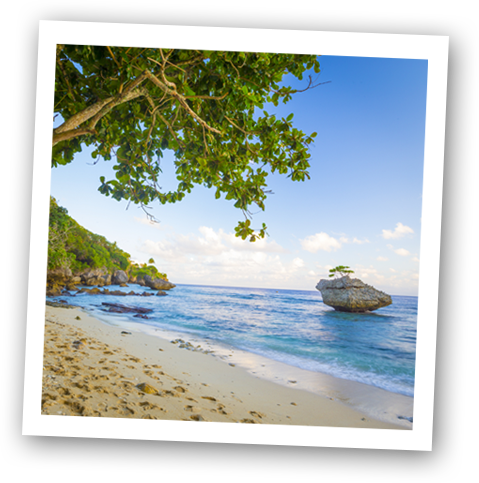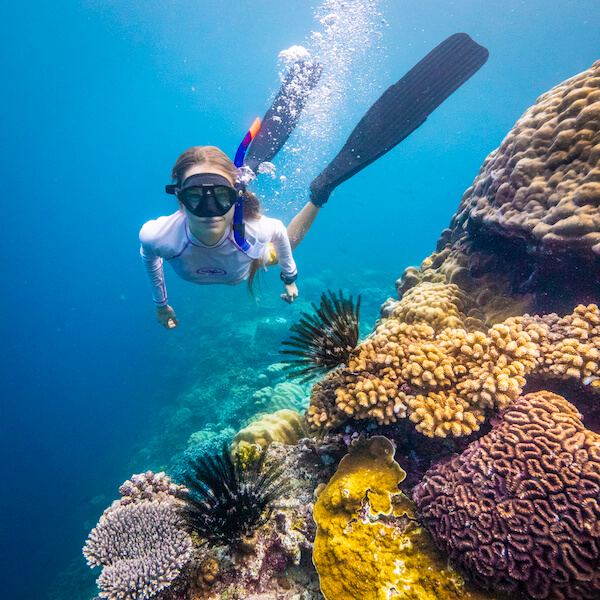 6. Underwater Wonderland
Slip into the balmy warm (26-29°C) gin-clear (30-40m visibility) waters around Christmas Island and you'll be surrounded by a kaleidoscope of fish and corals rivalling the Great Barrier Reef. We have easy-access world-class snorkelling, diving and freediving from the shore, but stay for 4 nights or more at Swell Lodge and we'll include a boat trip to other sites with the chance of dolphins and - in the right season - even manta rays and whale sharks!
7. Mysterious Jungle
Christmas Island is blanketed with tropical jungles. Imagine wandering beside ancient moss-covered trees towering more than 50m high and buttressed roots of giant strangler figs flowing down over bizarre rock formations, you could be in Angkor Wat in Cambodia or a real life Lost World, complete with caves, glow-in-the-dark fungi, prehistoric-sounding bird calls, and a refreshing waterfall to stand under at the end of your walk. There's nothing quite like walking amoungst the magesty of mother nature.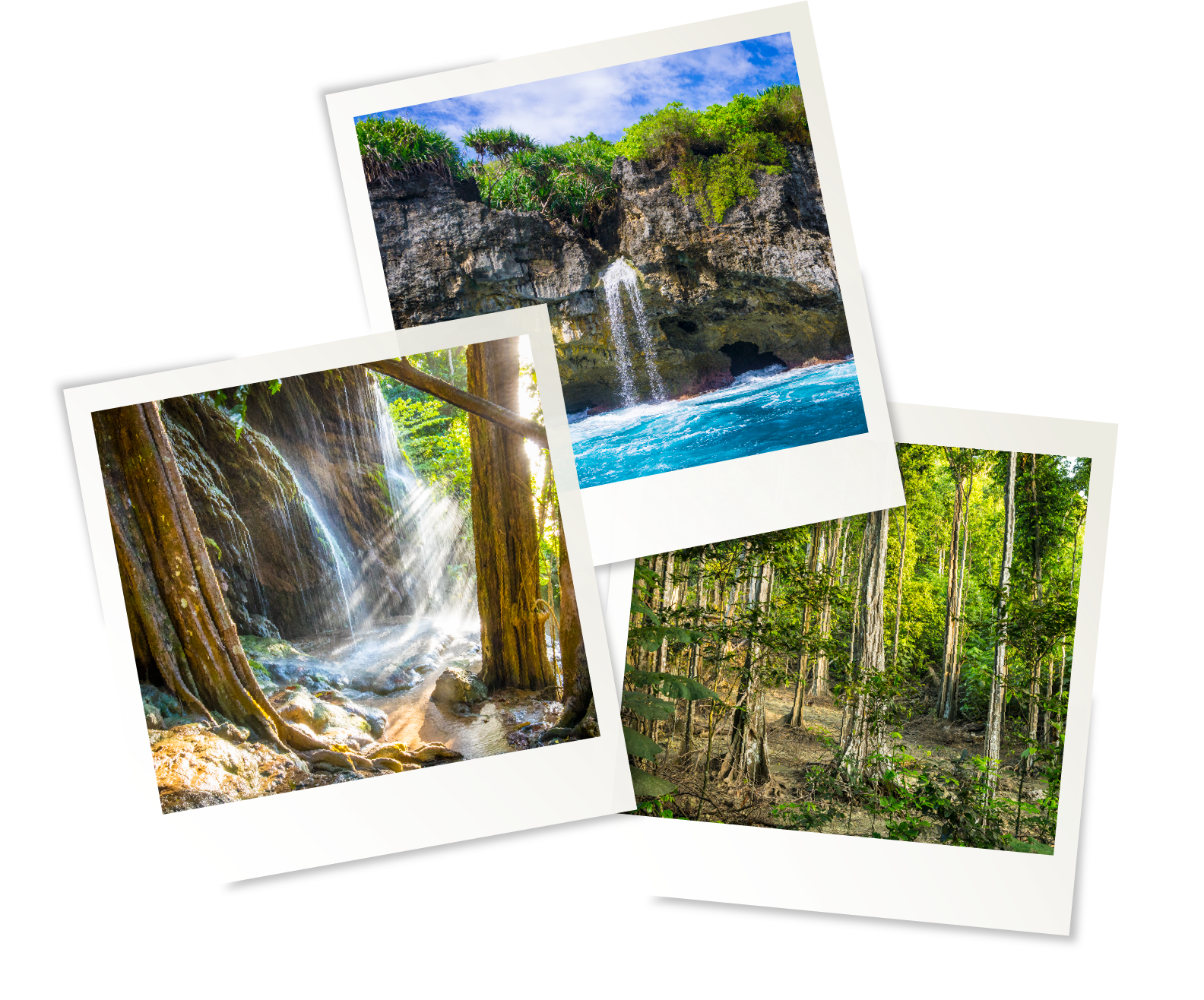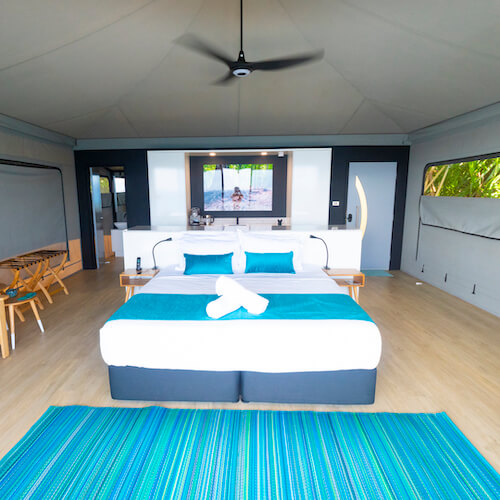 8. Luxury Accommodation
Created in partnership with Parks Australia, Swell Lodge's two luxury, glass fronted ecolodges perch on a sea-cliff overlooking kilometres of uninhabited coastline. Stays are all-inclusive with airport transfers, daily guided tours, an unlimited bar and private chef- so you don't need to worry about a thing. Spectacular, sustainable and secluded, Swell Lodge is the 2021 Global Luxury Wilderness Lodge of the Year and your booking supports Parks Australia's sea bird rehabilitation on Christmas Island.
9. Our Food
Finding a shop with supplies- let alone an open restaurant serving food – can be a challenge on any remote island. Imagine your surprise when, in the middle of the jungle, your private chef creates a mouthwatering, instagram-worthy 3-course masterpiece for dinner, made from fresh and locally foraged ingredients, tailored to your tastes. There's nothing else like Swell Lodge.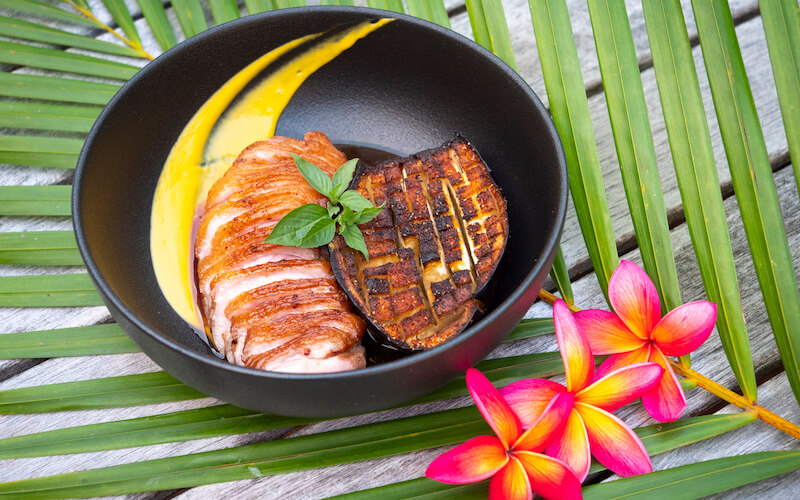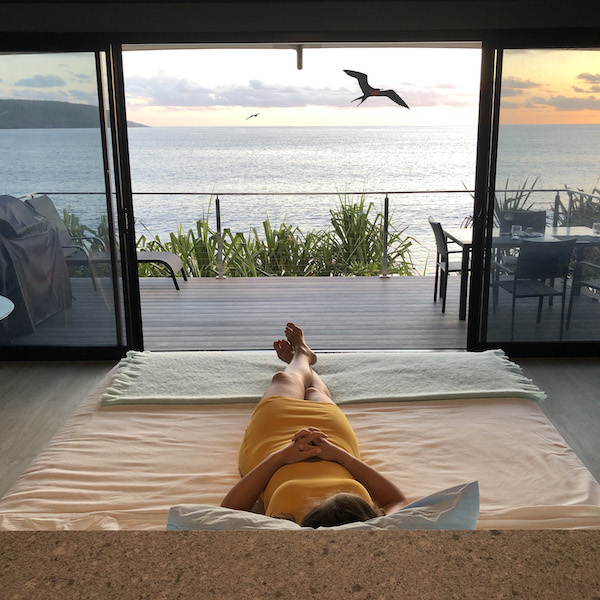 10. Do Everything or Nothing
There's an incredible diversity of natural wonders to experience on your Christmas Island holiday! Each day your guide will reveal more of the island's treasures, from jungle waterfalls and cave swims to blowholes and beaches. You can even add-in some mountain biking, a fishing charter or a round of golf, however, there's something to be said for doing nothing for a change too: When you visit christmas island you'll feel your stress drain away immersed in the serenity of Swell Lodge, watching the swirling ocean, clouds and birds.
It's time to book!
Flights to this tropical island paradise can sell-out, as do we, so book early to avoid missing out!  
You can view our current rates and booking calendar by clicking the button below.