What to do at Swell Lodge
Your stay at Swell Lodge is all-inclusive, complete with free daily guided activities where our knowledgeable and friendly guides will collect you from your eco-chalet and show you the natural wonders of this unique island. While Swell Lodge is perfect for relaxing, soaking up the view, enjoying a rejuvenating massage or yoga session, Christmas Island is a wonderland of experiences - more than enough to fill a week - and many are within easy walking distance of your eco-chalet - but we can drive you anyway.
Christmas Island is overflowing with rare and unusual birds and incomprehensible numbers of crabs - including the famous red crabs. There are beautiful boardwalks through RAMSAR-listed wetlands to refreshing jungle waterfalls you can stand under and out to a whole coastline of spectacular blowholes. Turtles nest on several secluded sandy beaches you can relax on, there are caves you can swim in, vine-draped rainforest trails to walk through and some of the world's best snorkelling and diving in the crystal-clear, warm 28°C (82°F) ocean, with a kaleidoscope of coral, fish, dolphins and in the right season even whale sharks.
At Swell Lodge, you will at last be able to relax and reconnect with yourself, your partner and with nature. While free Wi-Fi is available, there's thankfully no cellphone service, allowing you the peace and quiet we know you've been craving.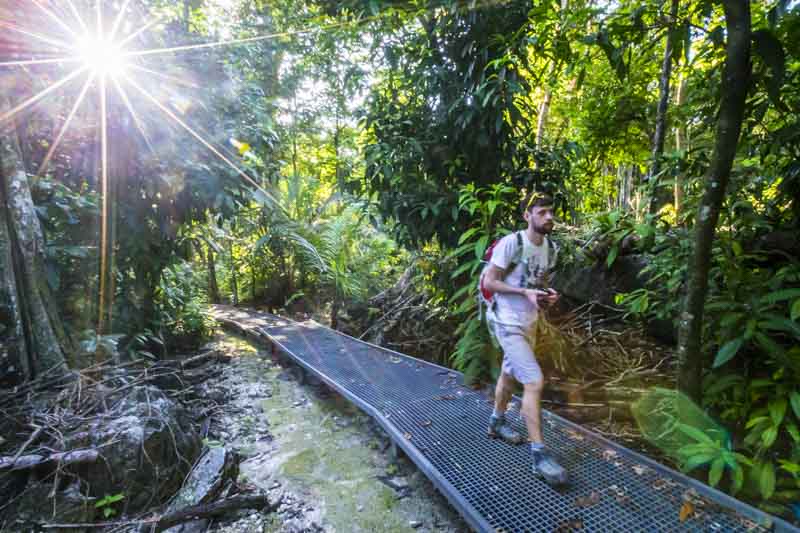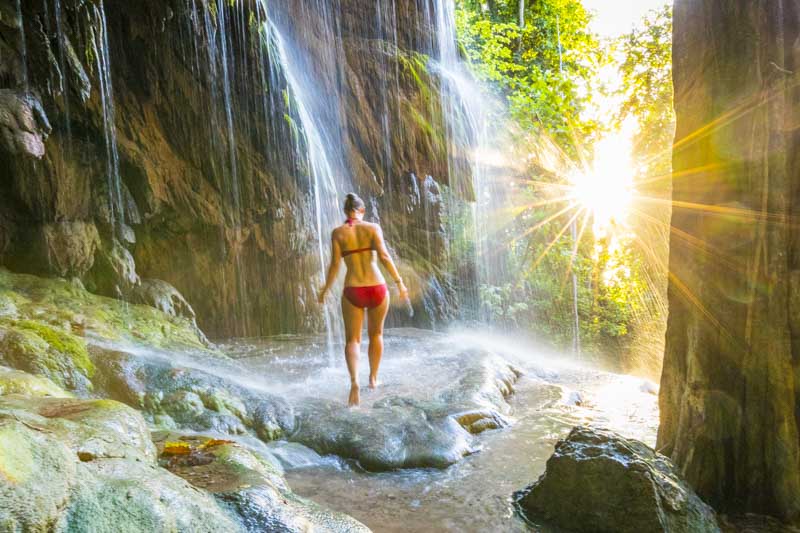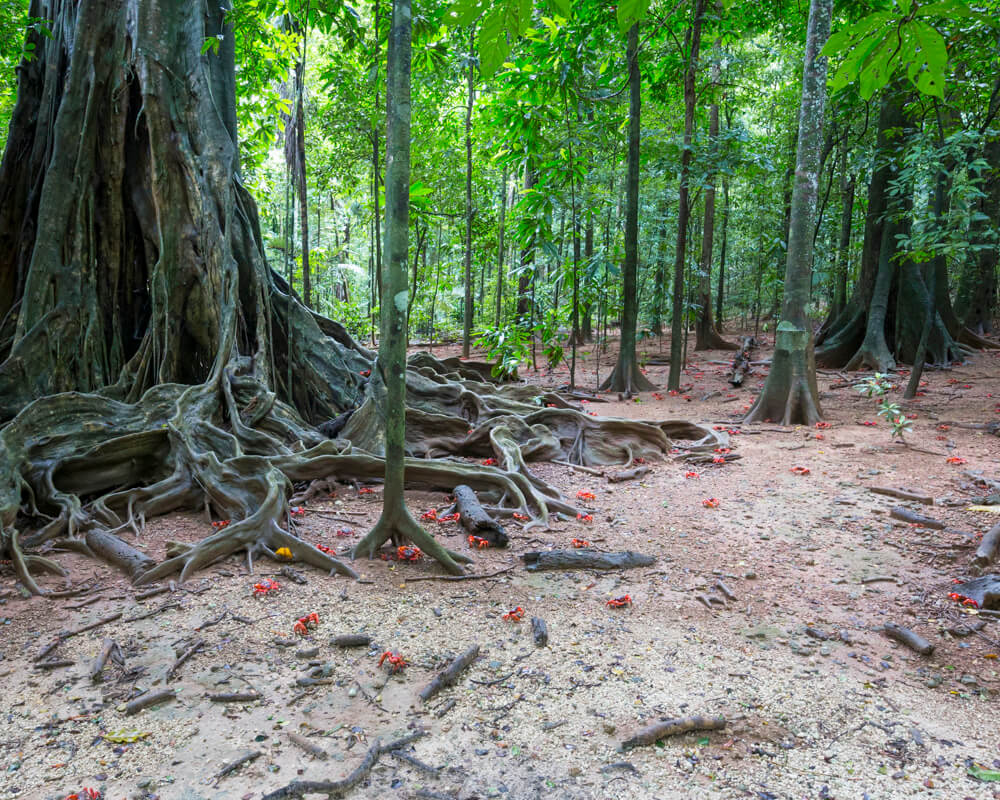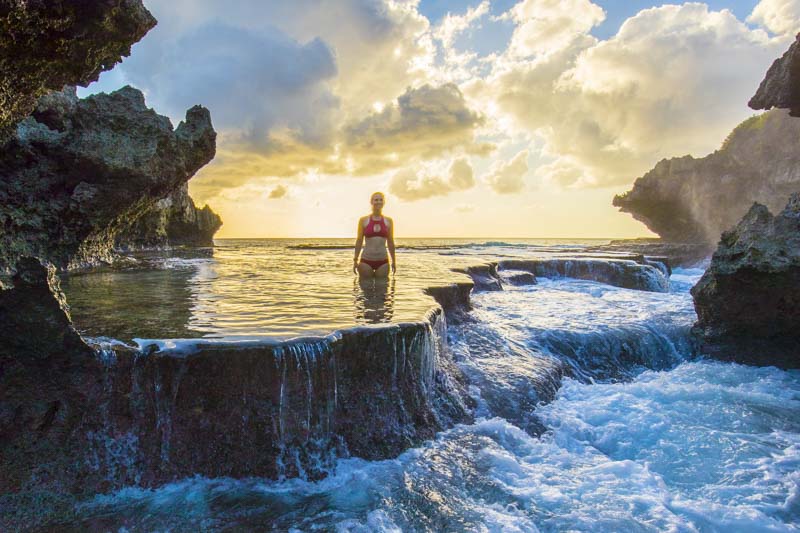 Nature Trails
Waterfalls / Beaches / Blowholes
Wander tranquil rainforest trails to secluded beaches, along boardwalks through RAMSAR wetlands to pristine waterfalls, refreshing tidal rockpools, swimming holes & exhilarating blowholes. Admire the towering, vine-wrapped trees, step around all the red and coconut crabs, interact with inquisitive little thrushes and enjoy the prehistoric calls of nesting frigatebirds, tropicbirds and boobies overhead...
Hugh's Dale Waterfall, Dolly Beach, Blowholes, Margaret Knoll, The Grotto, Lily & Ethel Beach, Anderson's Dale, Merrial Beach, Infinity Rockpool & so many more!
Some trails are included as guided walks and we are happy to include others as you wish, or with a hire car you can explore others at your own pace, in your free time.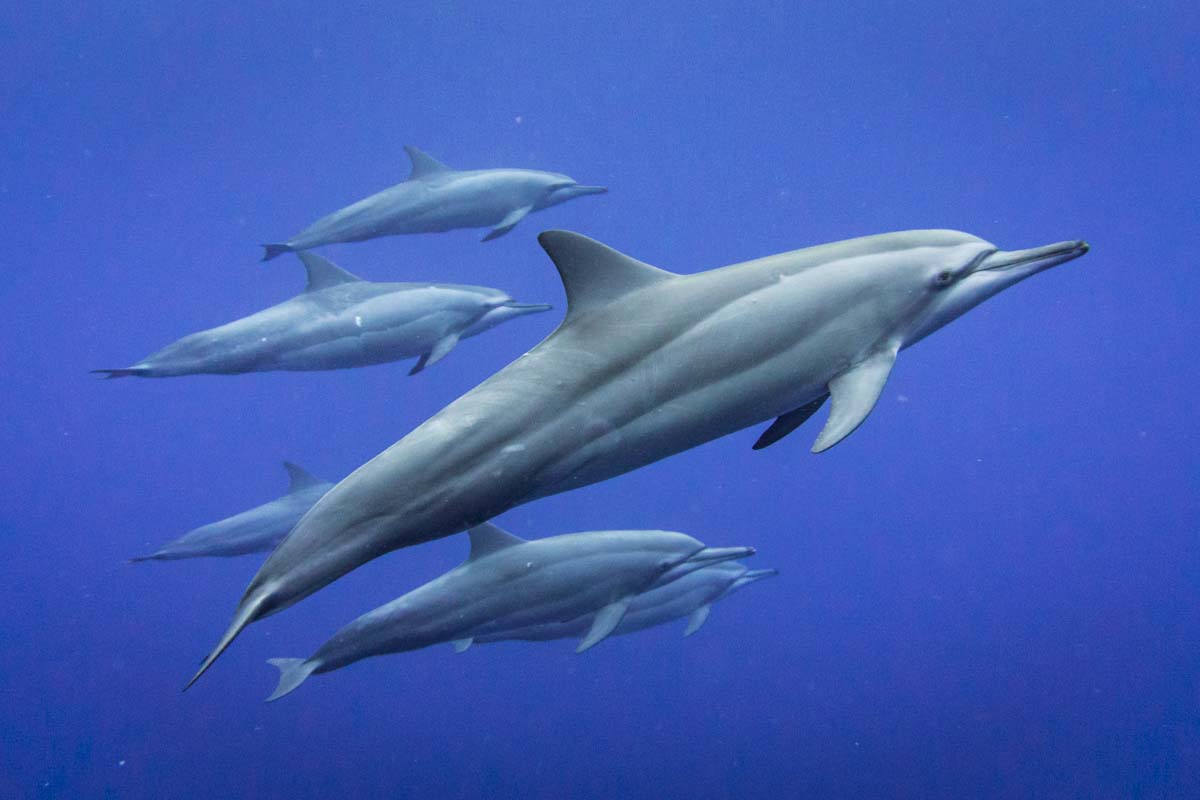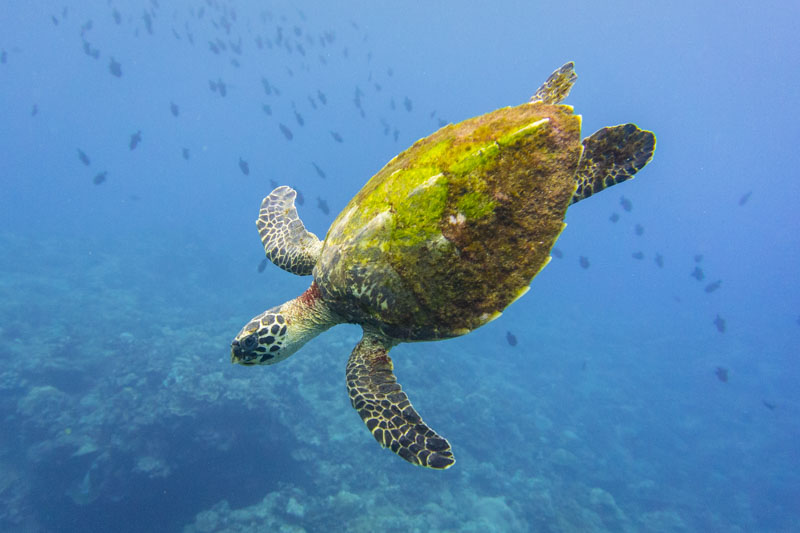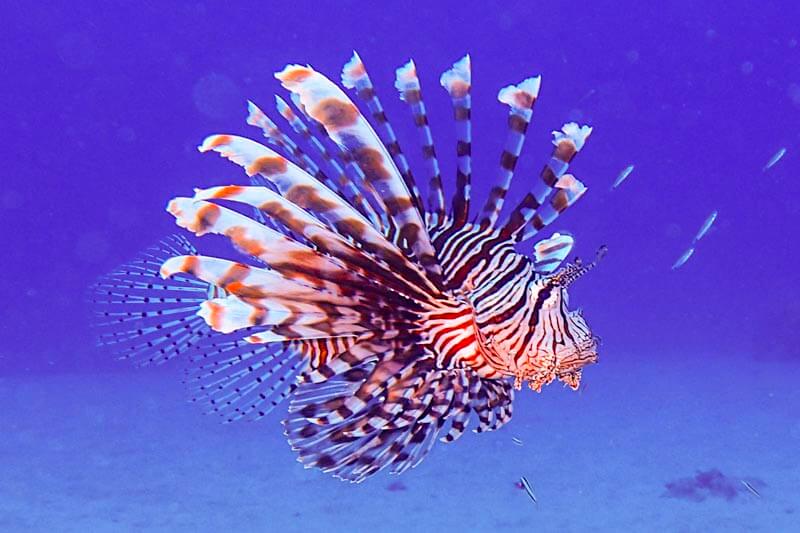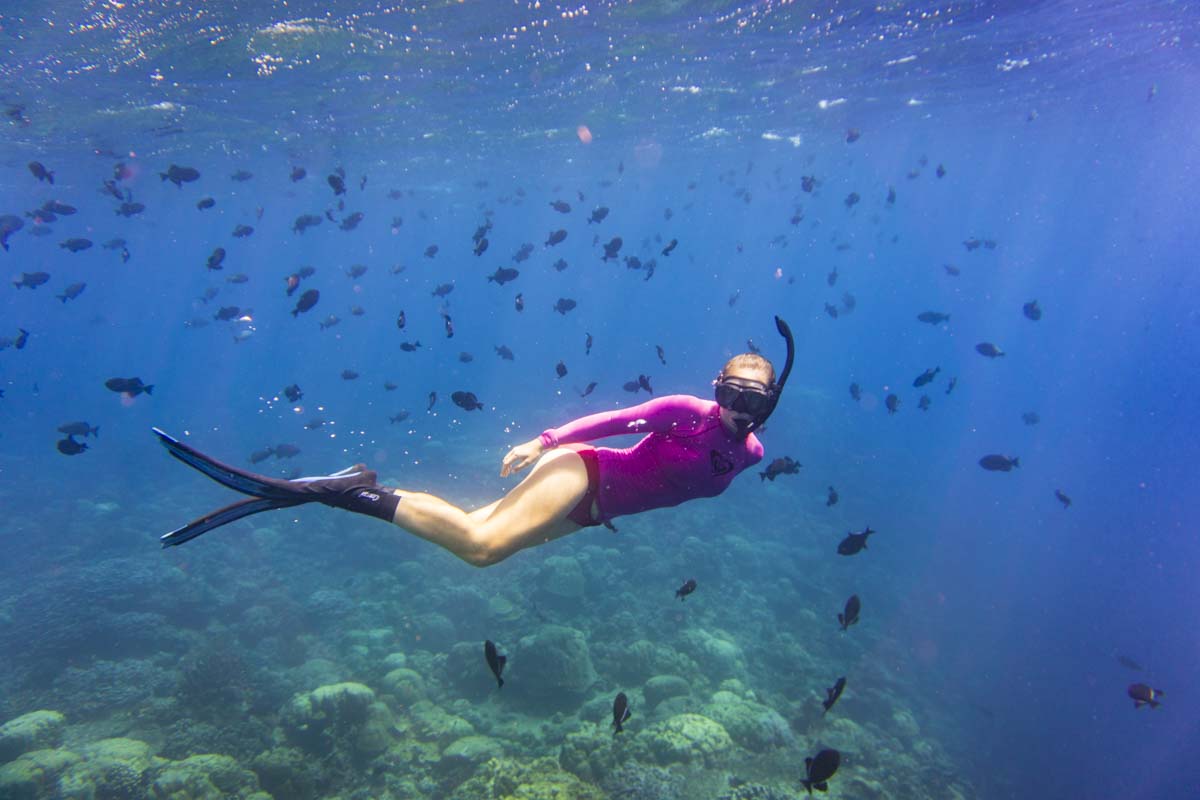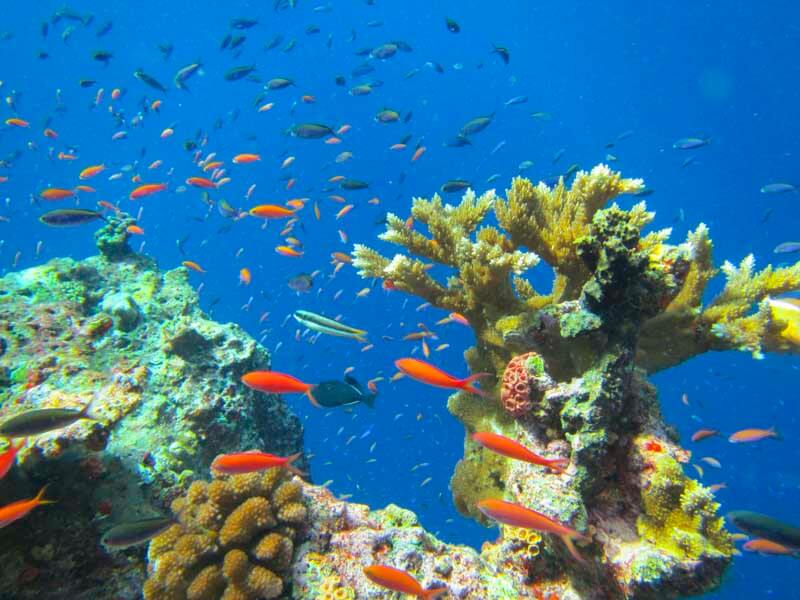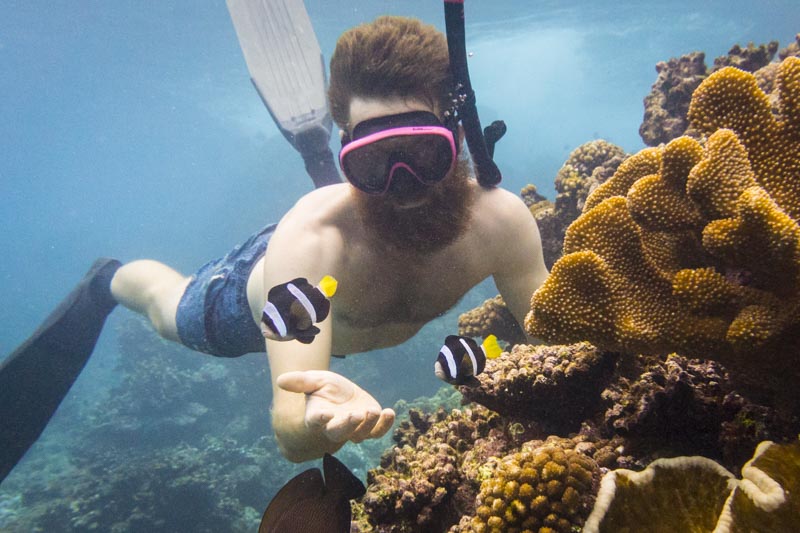 Underwater
Snorkeling / Diving
Christmas Island boasts some of the best snorkelling, scuba diving and freediving in the world, with water temperatures remaining a balmy 26-29°C year-round. Underwater visibility usually exceeds 30 metres even right at the jetty in Flying Fish Cove, where the kaleidoscope of colourful reef fish makes even the Barrier Reef look dull!
There are resident pods of spinner dolphins, turtles, giant trevally, parrot fish, clownfish, tuna, friendly reef sharks, clams, shipwrecks, caves and in the right season, manta rays and whale sharks. Swim just 50 metres from shore and you realise the island is just the tip of a steep underwater volcano, encircled by some of the longest drop- off dive walls in the world - perfect for freediving.
A snorkelling boat trip is usually included if you stay 4 or more nights, otherwise it's a $100 AUD/guest optional extra for guests staying just 3 nights. A scuba diving boat trip is $290 AUD/guest and includes gear hire and two dive sites (requires open-water dive certification).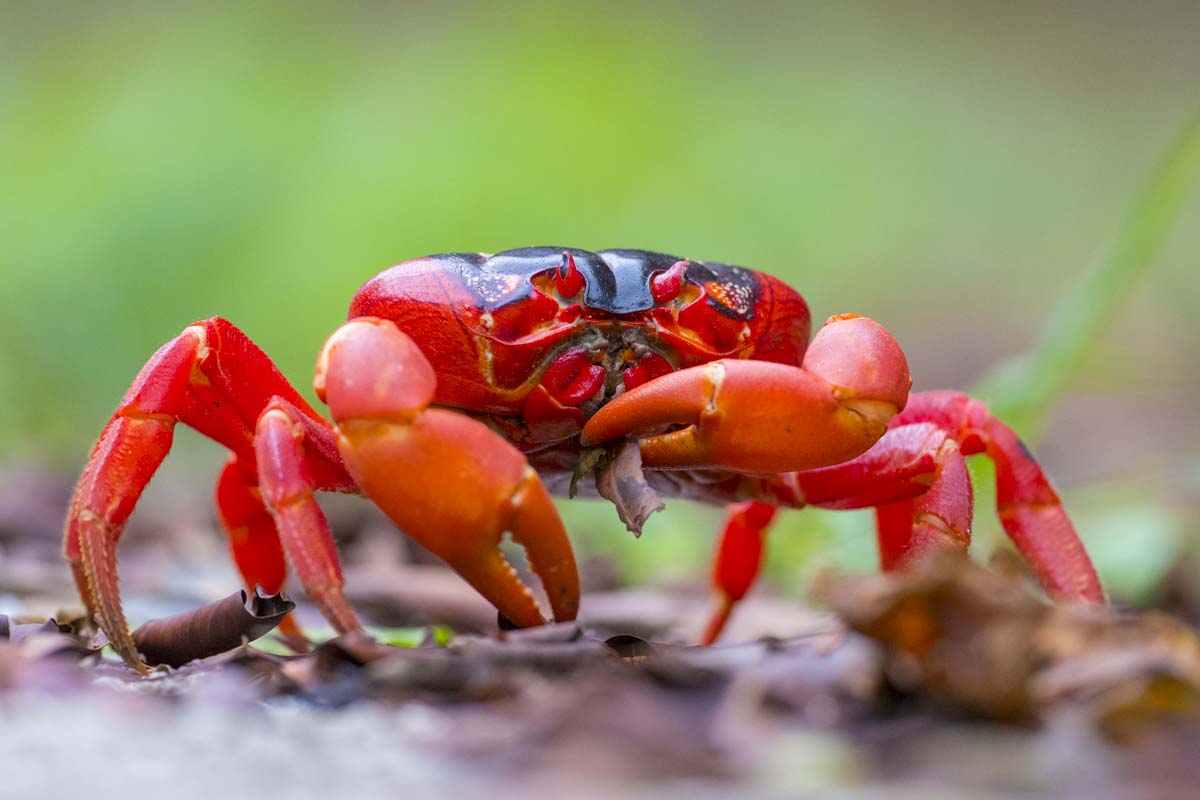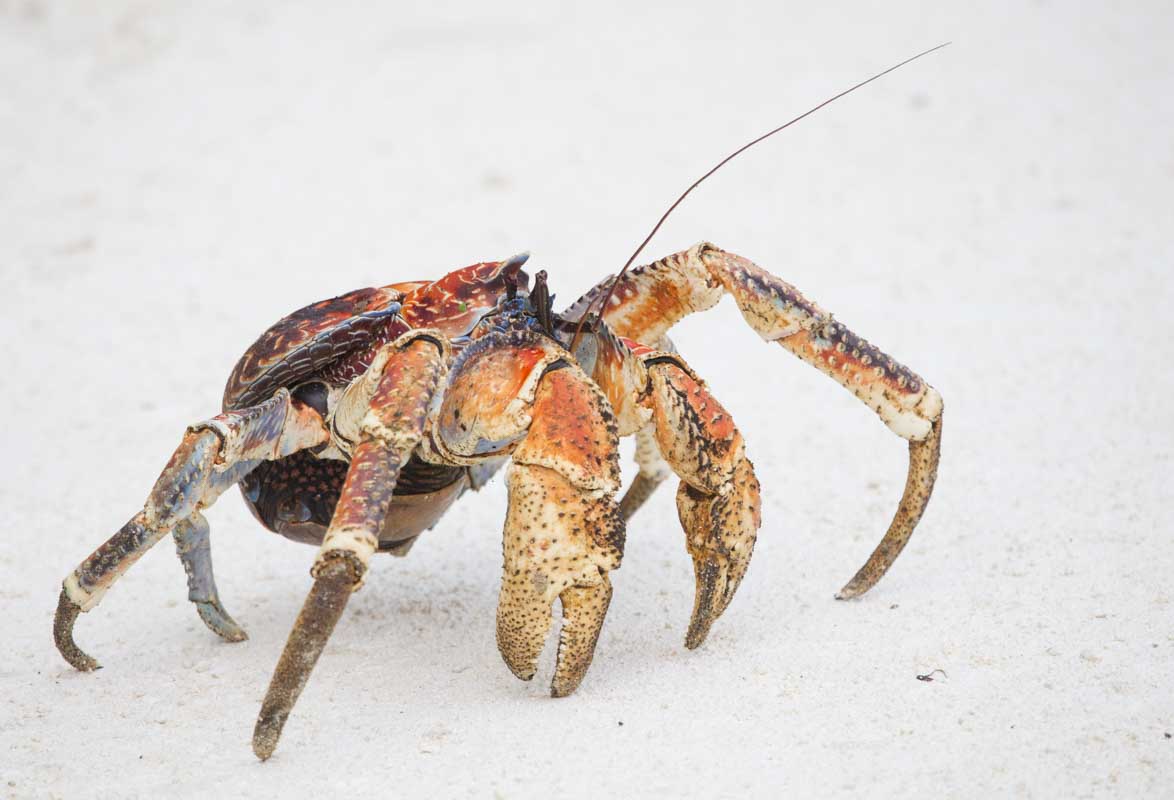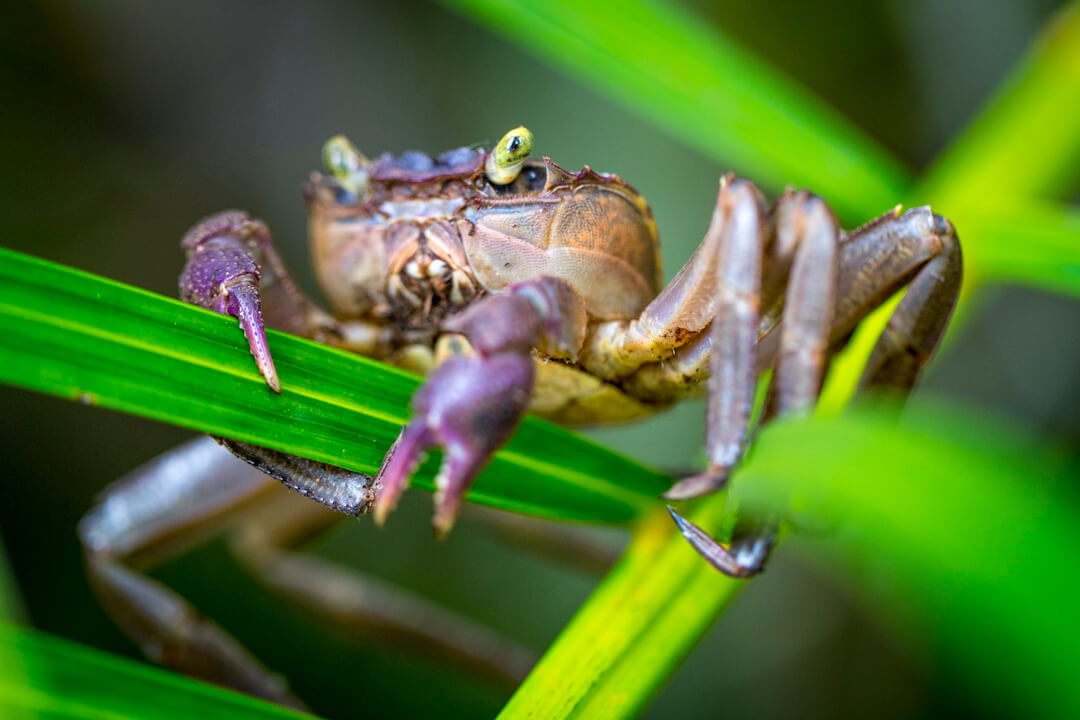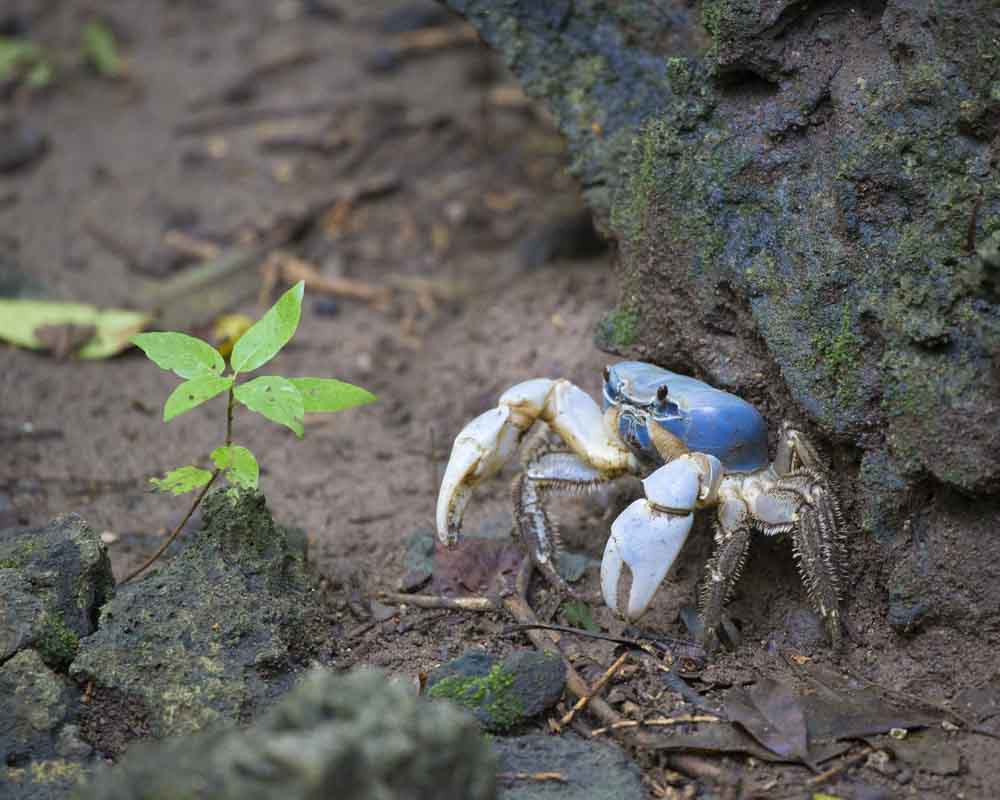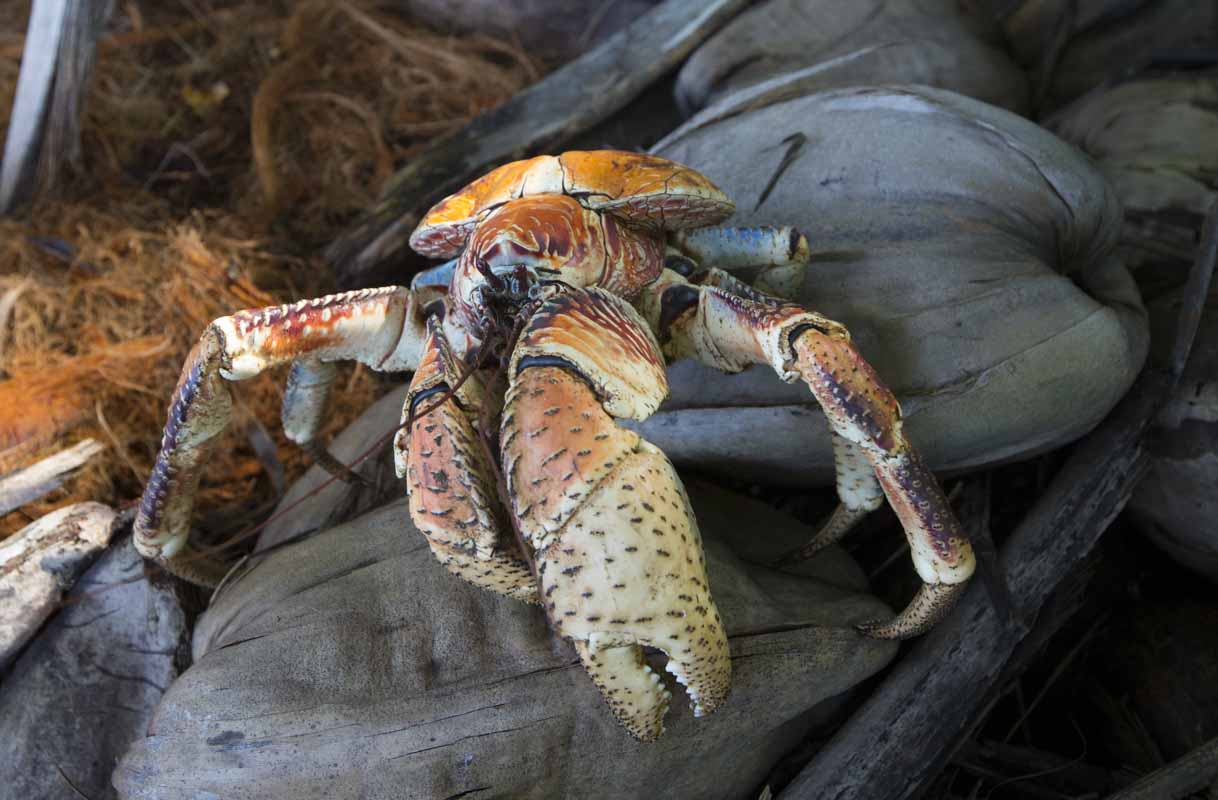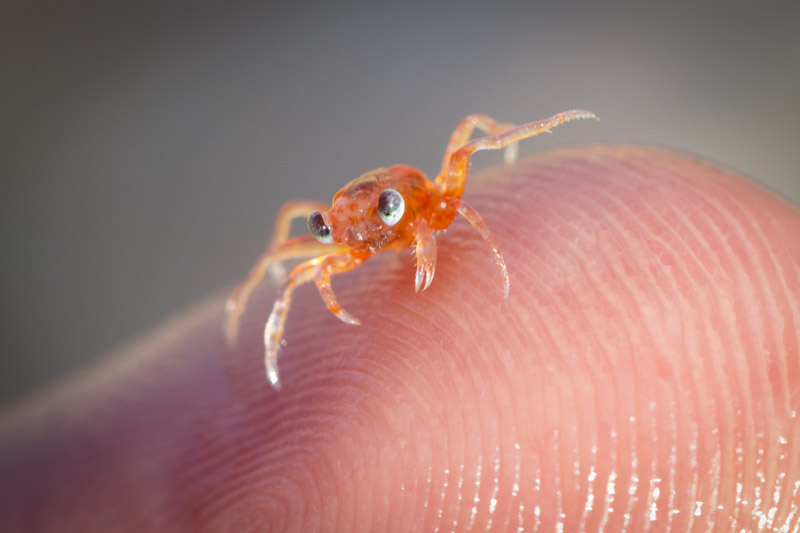 Crabs
Kingdom of the crabs
Christmas Island is famous for it's 50 million red land crabs whose annual migration from the forest down to the sea to spawn is ranked by Sir David Attenborough as his favourite Australian phenomenon and one of the top 10 nature experiences on Earth.
While exact timing of this event varies between October and January, no matter when you visit, you'll still be driving around red crabs, spotting the larger, charismatic blue crabs, and the enormous coconut crabs who will usually just wave a huge leg at you in mild irritation as you try and coax them off the road - we have the world's densest population of these - the largest land invertebrates in the world. It's an incredible ecosystem.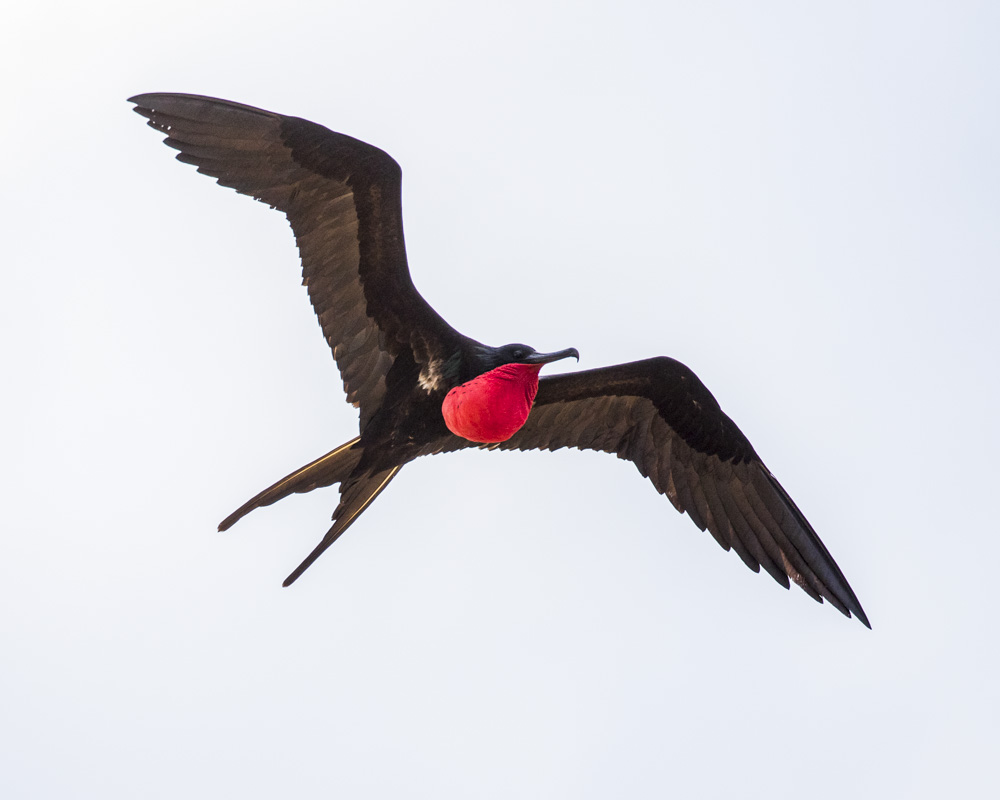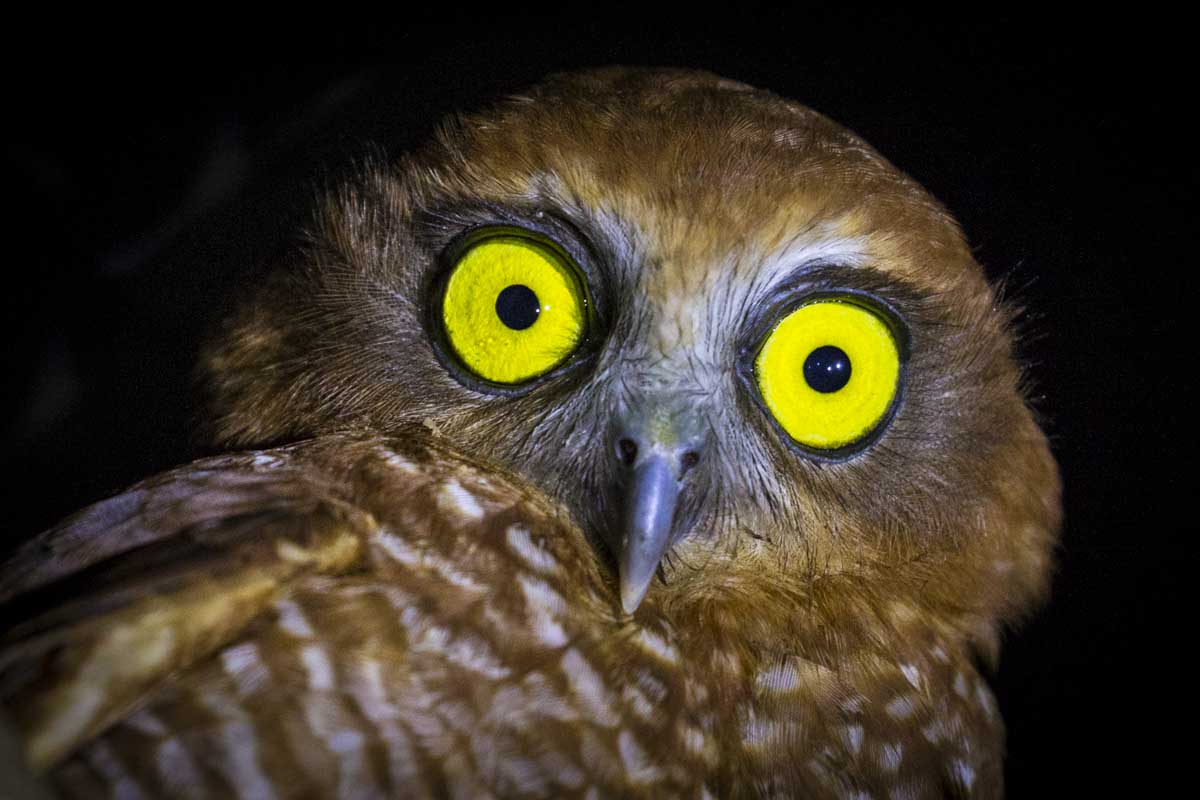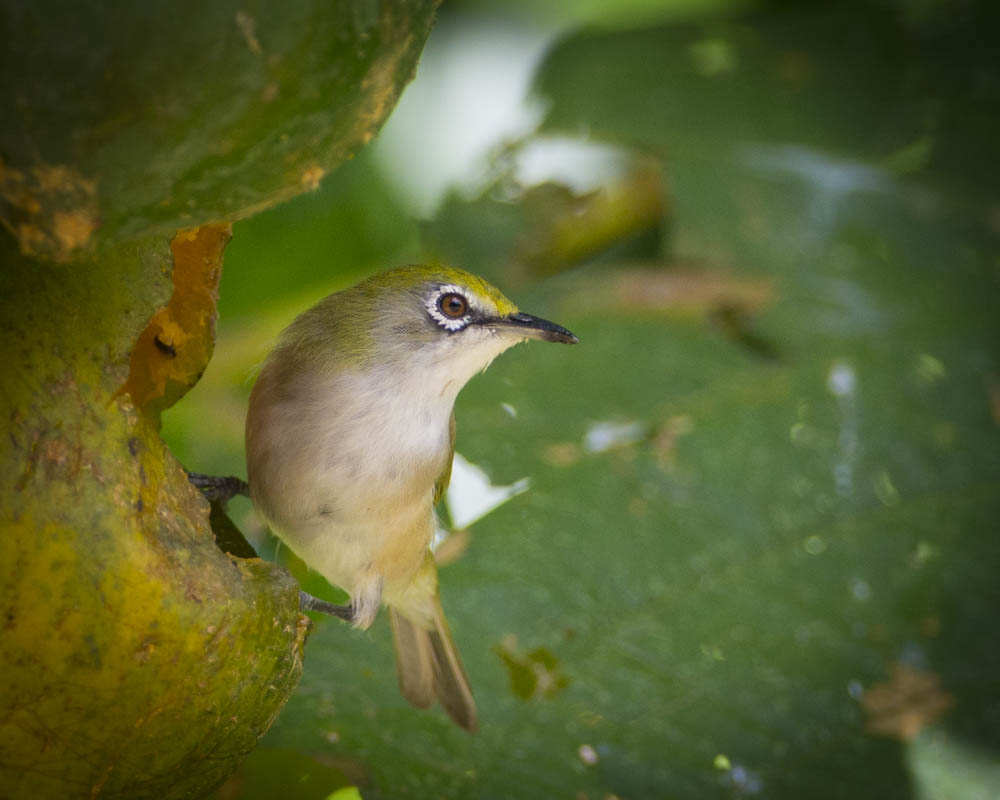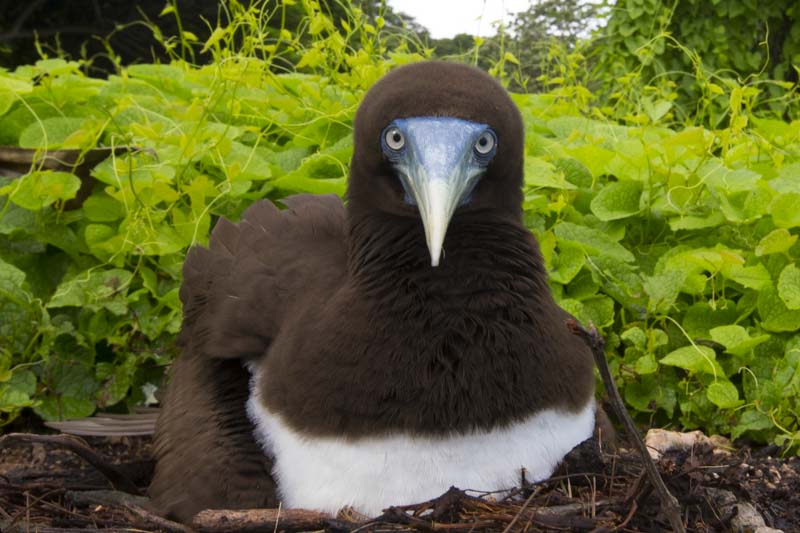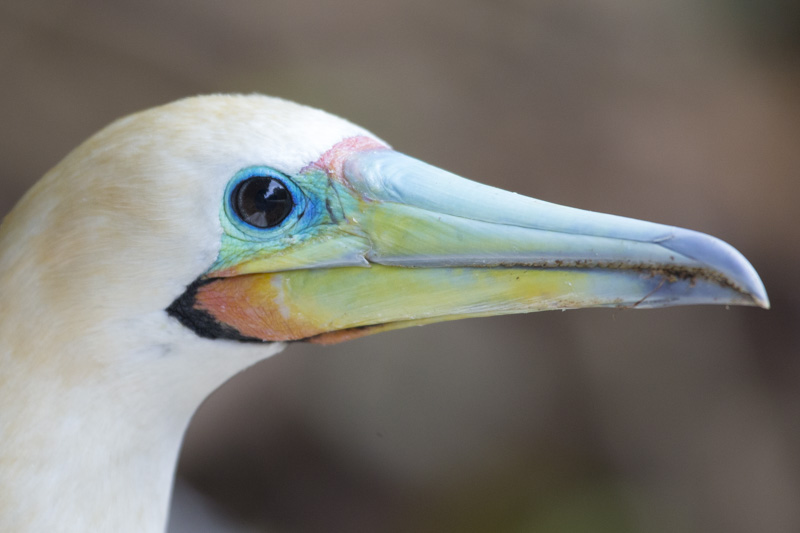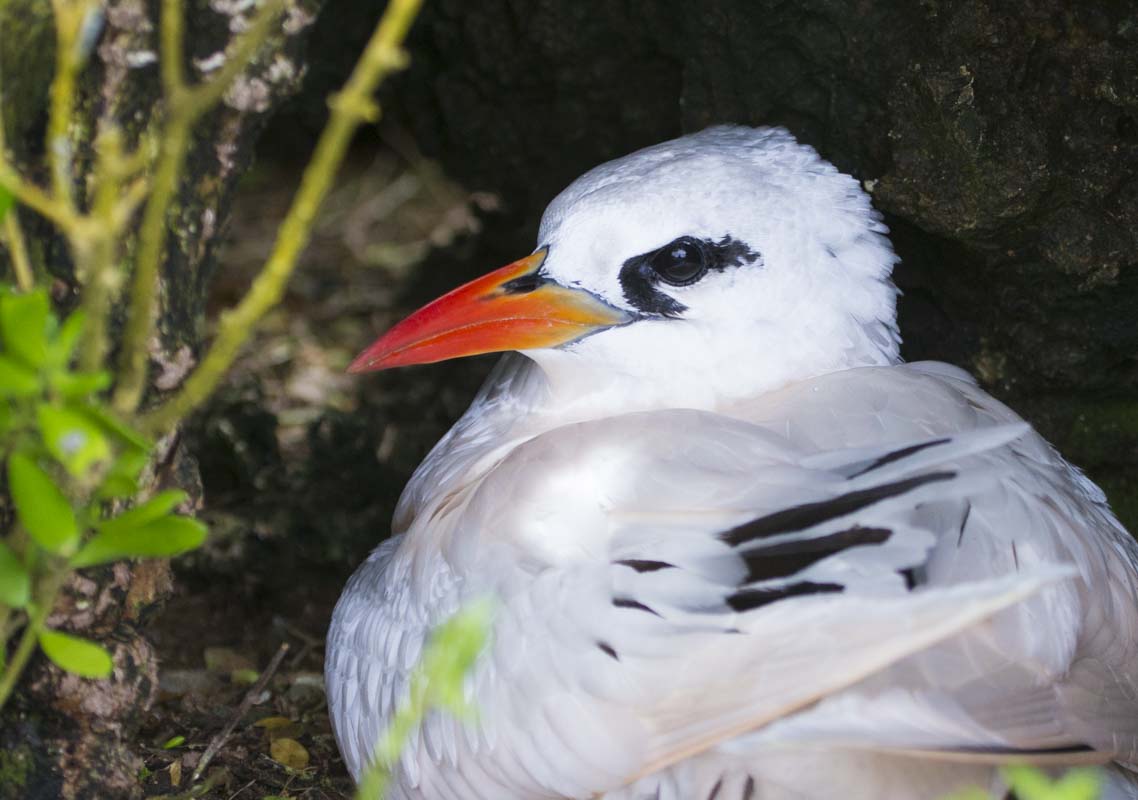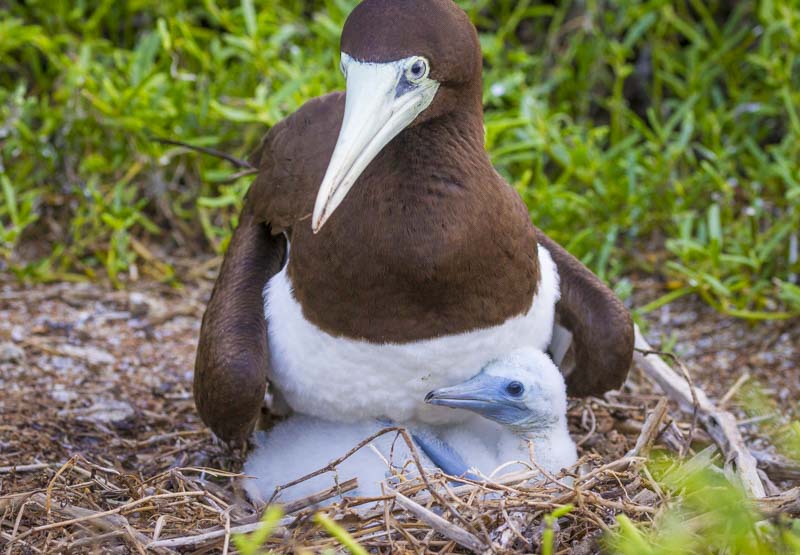 Birds
Twitcher's heaven
Known as 'The Galapagos of the Indian Ocean', not only are there many endemic species unique to the island (such as the Abbotts Booby which nests nowhere else on Earth, and the spectacular Golden Bosun with its long, streaming tail), but with no native predators and humans having only settled here 100 years ago, the birdlife is completely relaxed and unafraid, allowing unforgettable up-close and personal experiences. Standing on your balcony, soaring seabirds will circle back for a closer look, inquisitive little thrushes may follow you through the forest and fluffy chicks sit in nests on the coastal rocks watching as you pass.
Endemic bird species include the Abbotts Booby, Golden Bosun, Christmas Island Goshawk, Christmas Island Hawk Owl, Christmas Island Emerald Dove, Christmas Island Imperial Pigeon, Christmas Island Thrush and the Christmas Island White-eye. You'll also see plenty of photogenic Brown Booby, Red-footed Booby, Red-tailed Tropicbird, Noddy Terns and more.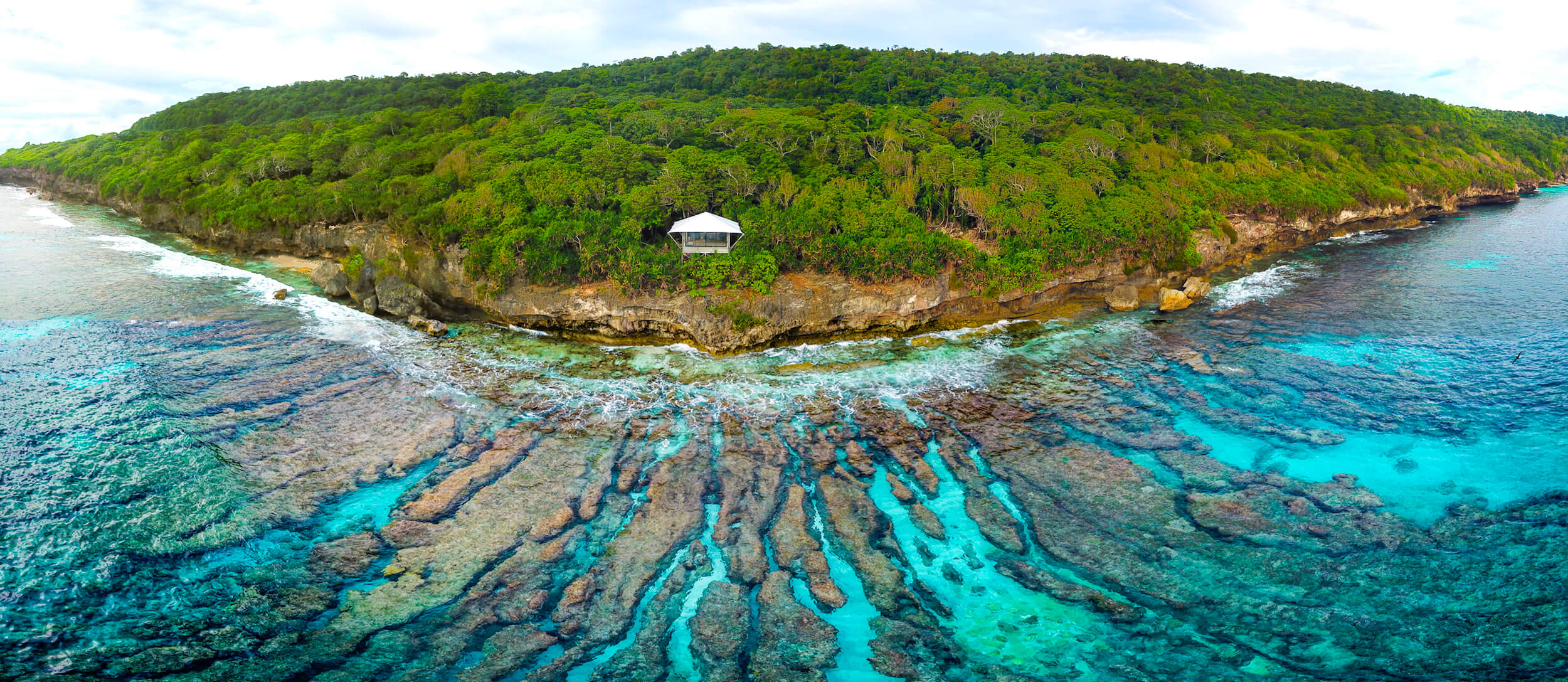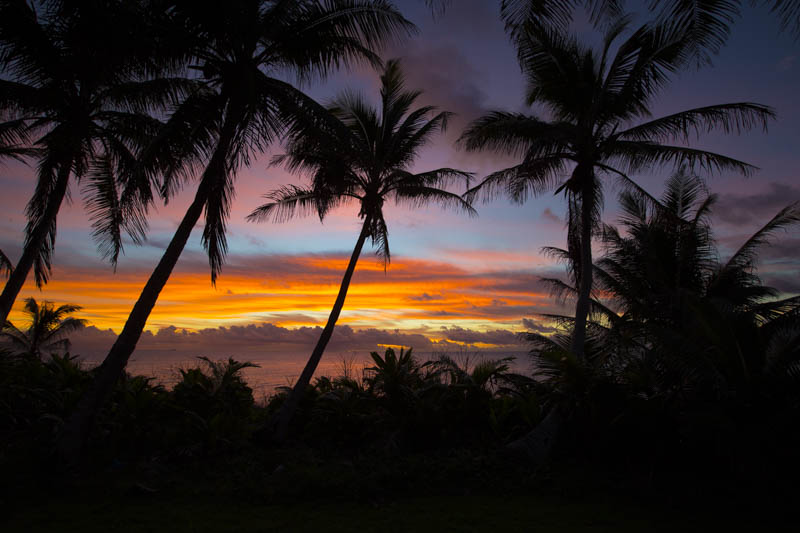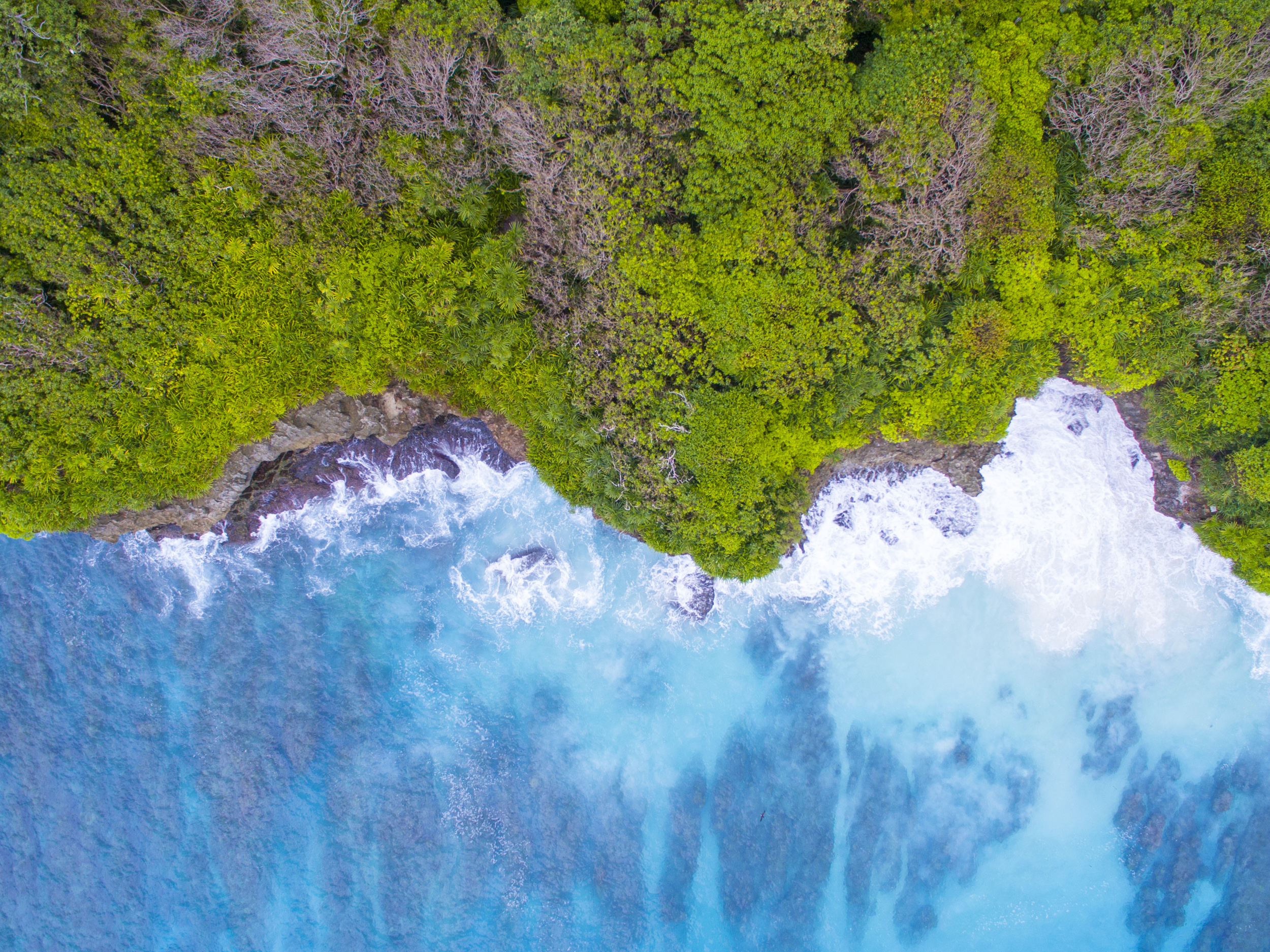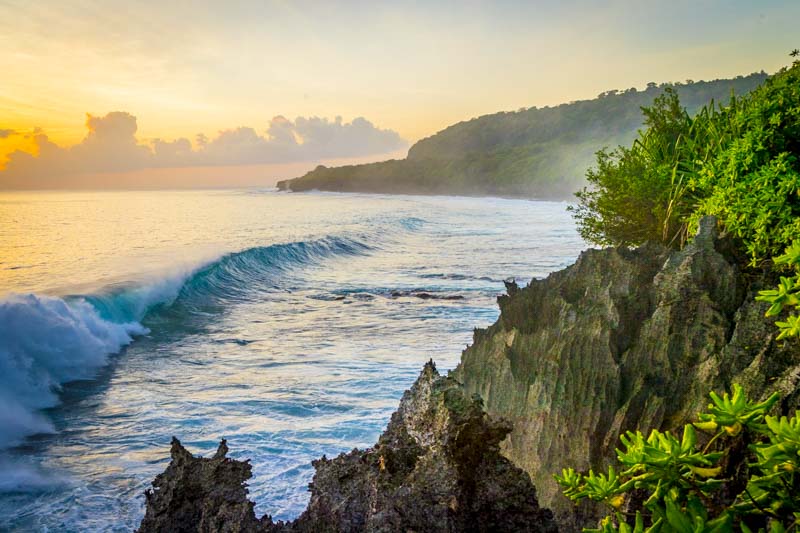 Relax
Reconnect with nature
While there are endless possible activities, don't forget to simply relax and reconnect with nature, enjoying the spectacular, ever-changing ocean view and the intricacies of the surrounding jungle from your private eco-chalet. Perhaps unwind on your expansive front deck with a gin & tonic or sparkling wine from the included bar as frigatebirds, boobies and tropicbirds soar past, spot iridescent parrotfish amongst the coral or watch for dolphins leaping further out. Alternatively, laze on the kingsize bed to read a book or listen to your favourite artist streaming live from our complimentary Spotify music account - or just chill-out to the natural rhythm of the waves.
Massage and yoga sessions are available as an optional extra, see below.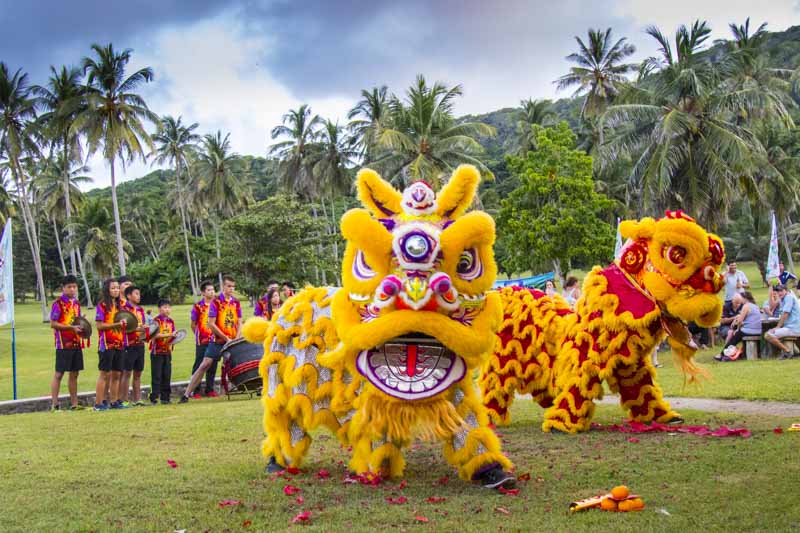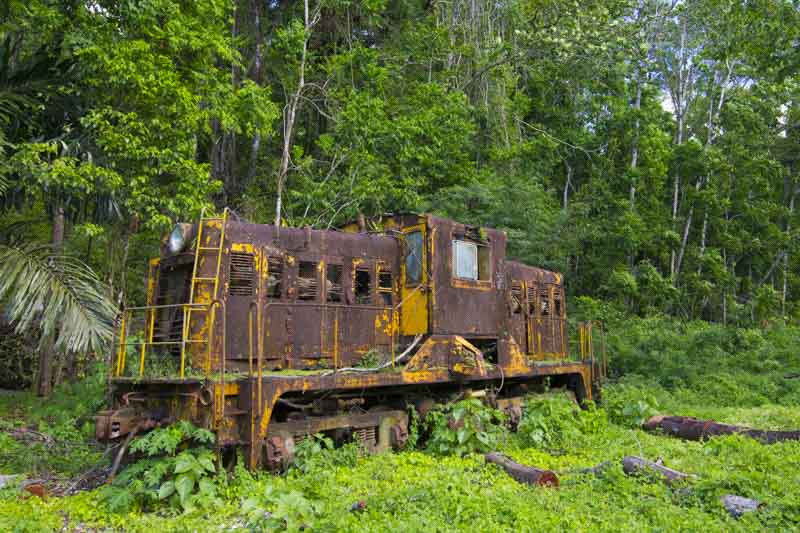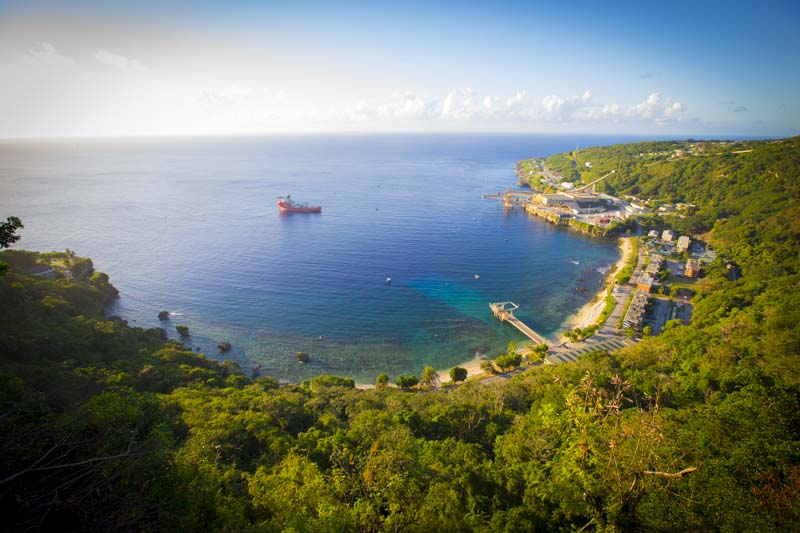 Culture
Chinese / Malay / European
Christmas Island enjoys a harmonious mix of Chinese, Malay, European and other cultures arising from a colourful history including being bought and sold for its valuable phosphate deposits, captured and abandoned by the Japanese during the war, reborn briefly as a casino and even briefly nurturing plans for a private space program. There are Christian, Buddhist and Chinese temples, cemeteries, a mosque and a comprehensive museum inside the grand old colonial governors house overlooking the bay.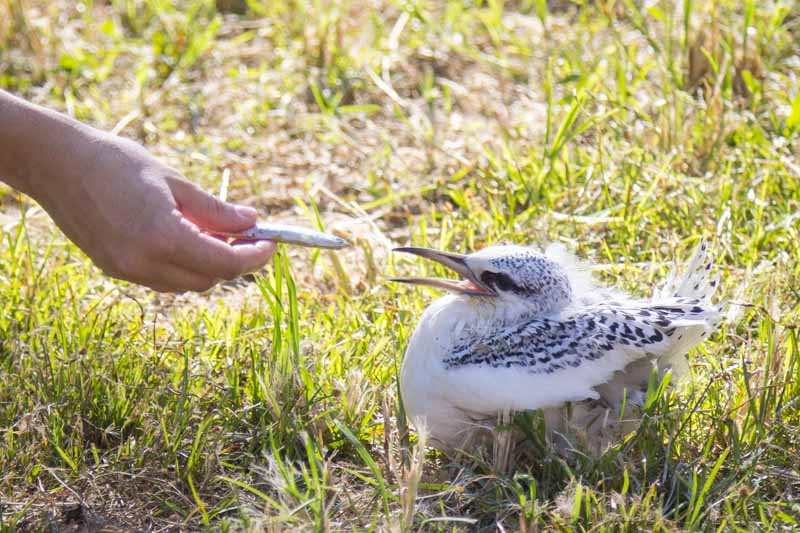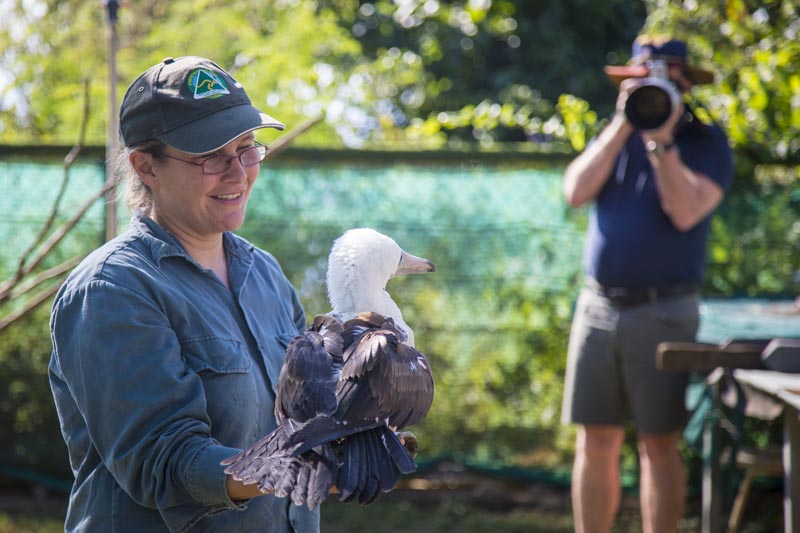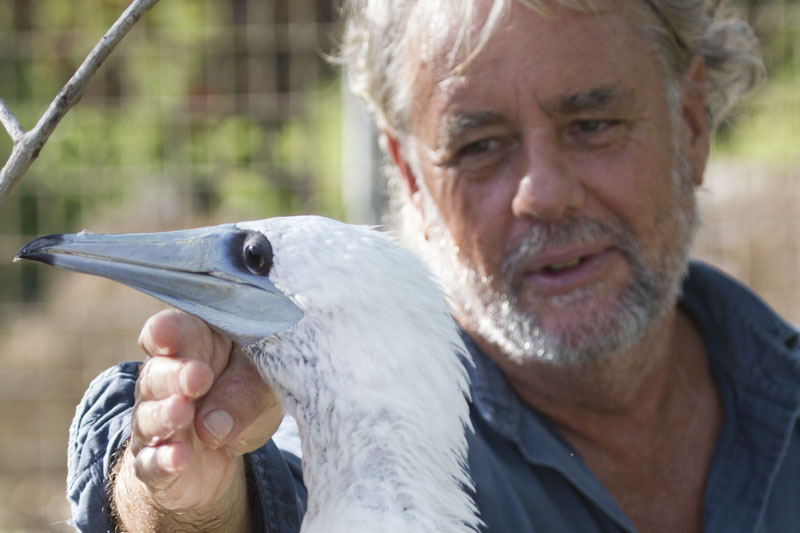 Bird Feeding
Rehabilitating birds
Behind the local Parks Australia headquarters, their dedicated staff run a fascinating bird rehabilitation centre, where - more often than not - there's at least a few local birds resting and recuperating, often including young Abbotts Boobies, Frigatebirds and Tropic birds that need a bit of medication or just some extra sustenance to rebuild their strength.
At 3:00 PM on most Mondays, Wednesdays, Thursdays and Fridays, Parks Australia staff invite you to join them in feeding any rehabilitating birds. This is an amazing opportunity to learn about, and get up close and personal with some of the island's remarkable birdlife. Occasionally there are no recuperating birds and viewing is subject to Parks staff availability.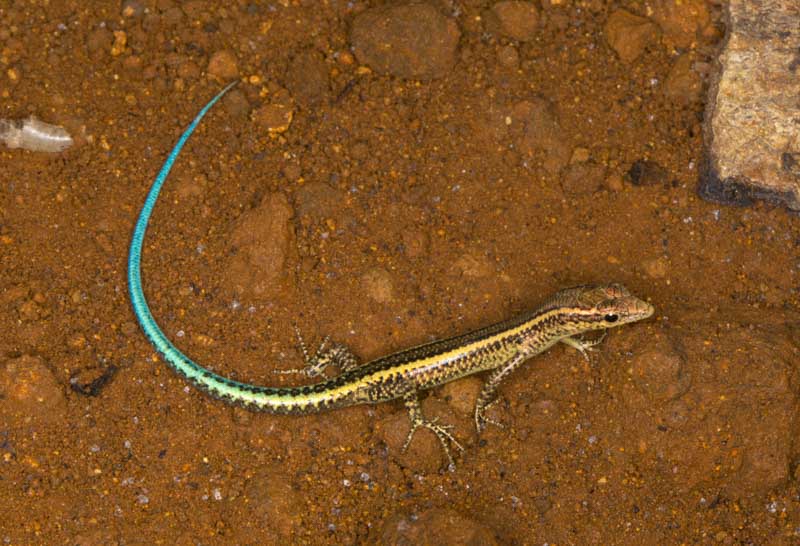 Reptile Centre
Breeding endangered lizards
The charismatic little Christmas Island Blue-tailed Skink is sadly extinct in the wild, however the Christmas Island Parks staff are working to change that. In the middle of the island, 'The Pink House Research Station is an astounding breeding centre for these colourful little lizards and other endemic reptiles, and with prior notice, you can usually visit at 1:00 PM on Wednesdays to hear from Parks staff about their very successful breeding program. Visits are subject to Parks staff availability.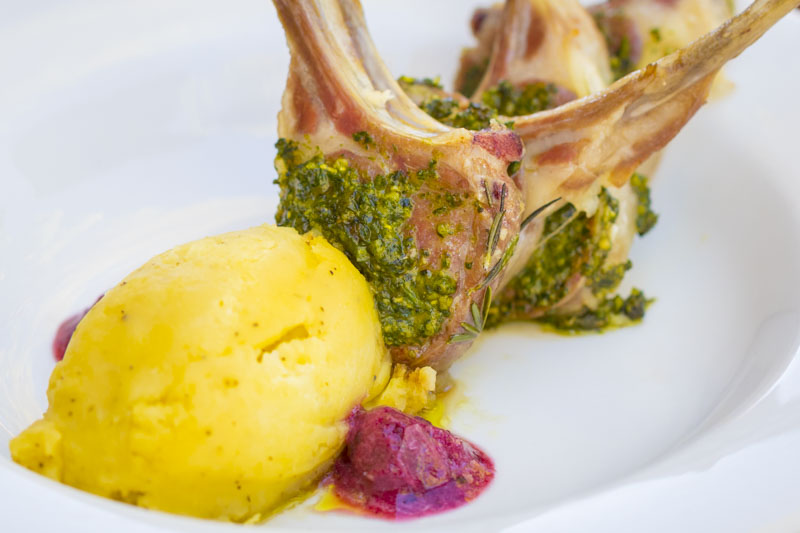 Private Chef
Breakfast / Lunch / Dinner
During your stay at Swell Lodge our private chef will be looking after your culinary needs. Breakfast is usually a relaxed, self-serve affair with a selection of cereals, yoghurt, fresh fruit and other treats to start your day. Our chef will prepare a picnic lunch after your morning activity. Dinners vary from having our chef come out and prepare an amazing meal just for you on your balcony using local produce, and to mix it up a little on longer stays, you'll be visiting some of the best local restaurants on island, with all meals included.
A selection of wine, sparkling wine, beer, cider, gin and tonic (often with fresh island limes) as well as an assortment of soft drinks will be provided for you in your eco-chalet refrigerator, and are all included in your stay.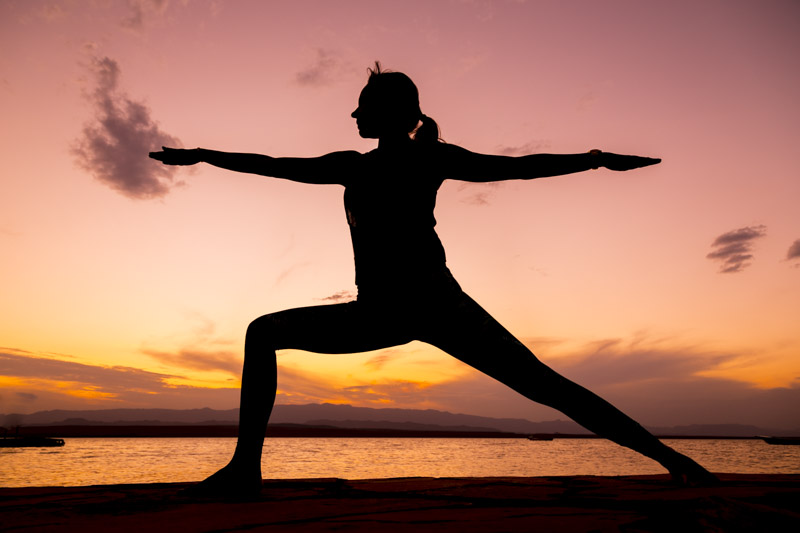 Yoga
Calm your soul
It doesn't matter if you're an inflexible yoga beginner or a total zen master, our personal yoga instructor is happy to join you on your oceanfront deck and flow you through a private and tailored session combining breathing, movement and meditation in a sequence of postures. These 1 hour morning sessions, set against the backdrop of the Indian Ocean, will leave you with a sense of grace and gratitude. There's yoga mats in the eco-chalet you can use.
1 hour private yoga session - $105 AUD optional extra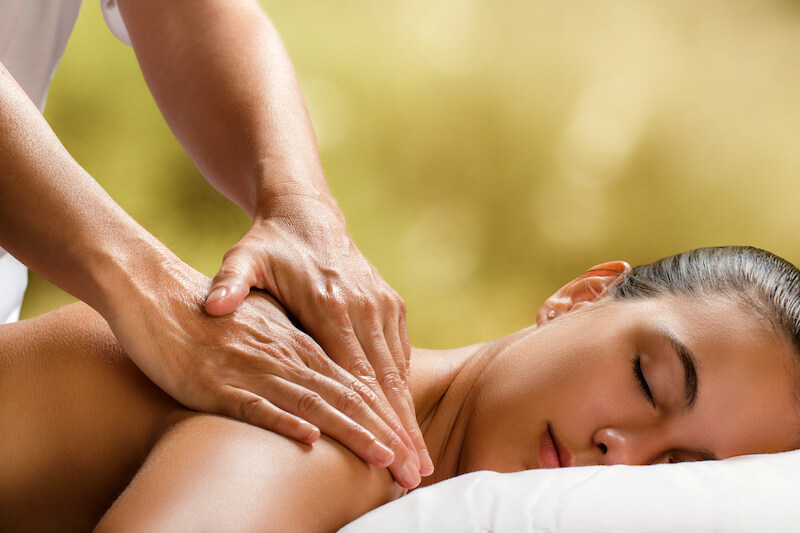 Massage
Ease those aches
In the comfort of your own private eco-lodge, allow our qualified masseuse to assist you to relax, rejuvenate and heal against the soothing sounds of the ocean swell. Completely tailored to suit your desired pressure-level, focus areas and preferred aromatherapy oil, our massage therapist will employ their techniques and instinct to tune into your body's needs, incorporating their own unique style in this signature 1 hour massage treatment to leave you feeling flexible and free.
1 hour massage - $234 AUD optional extra
Couples massage - $162 AUD/guest (one at a time).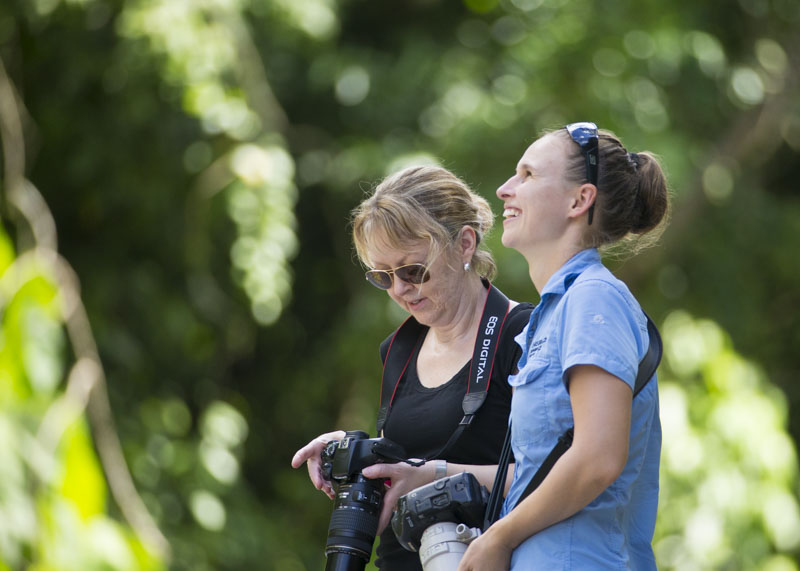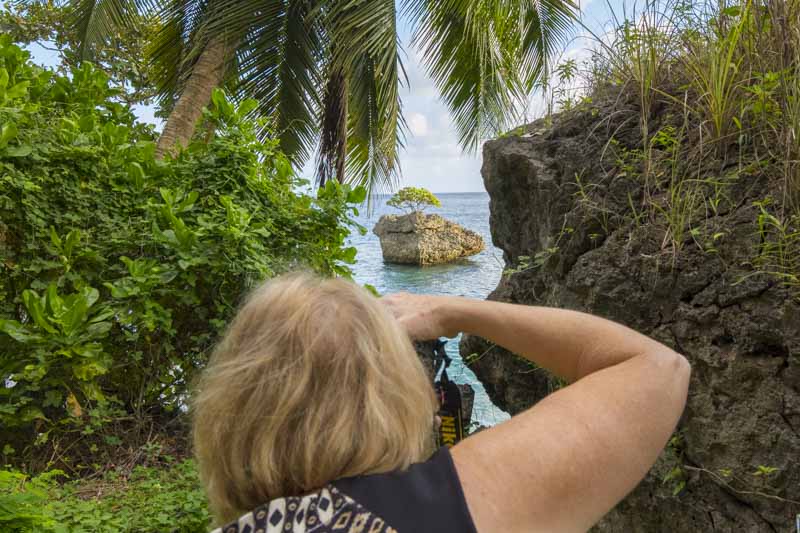 Photography Walk
Improve your skils
Get the most out of your camera during your stay at Swell Lodge and join our local photographer for a relaxing stroll through the rainforest to photograph everything from the exquisite birdlife, rare land crabs and unique fungi, to the natural beauty of the rugged coastline, sunsets, rainforest, waterfalls and streams.
Your guide will assist you to unlock your camera's full potential, offering tips & techniques to ensure you leave Christmas Island with a swag of fabulous photos you can be proud of, and a better understanding of how to take better photos yourself on your next holiday.
3 hour photo walk including sunset - $300 AUD  for up to 2 guests.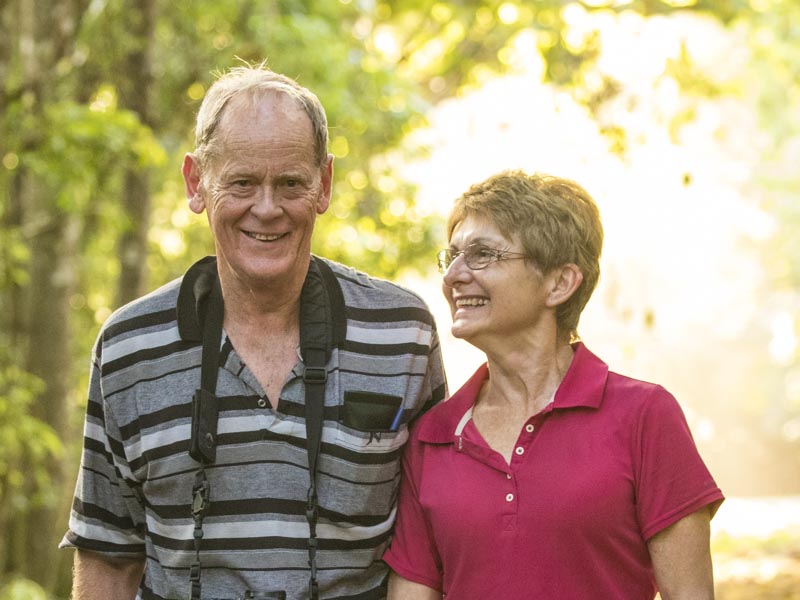 Private Photo Shoot
When a 'Selfie' is not enough
Preserve your memories of your visit to Christmas Island by inviting our professional photographer around for a relaxed & enjoyable 30-minute portrait session along the rainforest trails surrounding Swell Lodge.
30 minute portrait session - $180 AUD (5 digital images).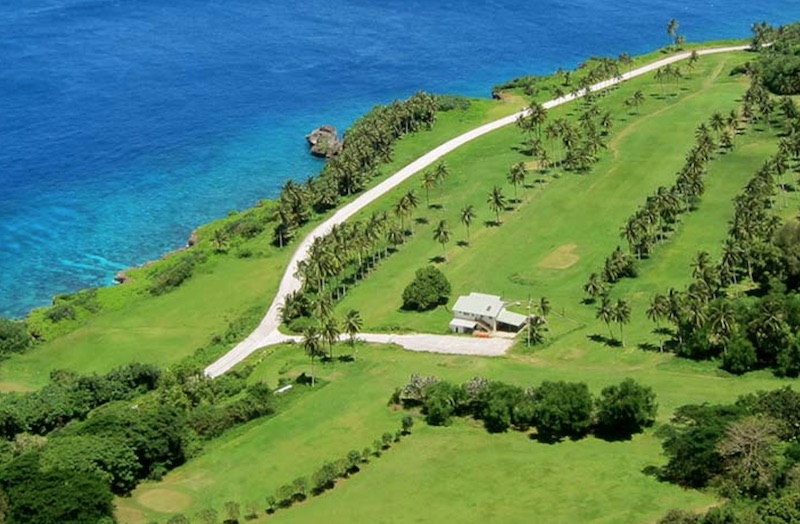 Golf
Australia's northernmost golf course.
Golf is a favourite pastime of many islanders, and the immaculate, coconut palm-lined, nine-hole golf course with a magnificent view of the Indian Ocean is well worth a try for both professional and first time golfers alike.
Every stay at Swell Lodge includes a free golf voucher and complimentary hire of golf equipment for you to play a round in your spare time at Australia's northernmost and most remote golf course, if this is something that interests you.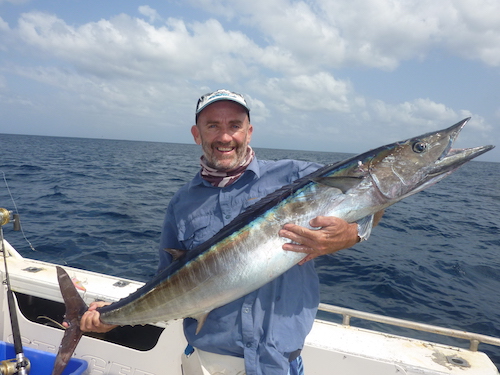 Game Fishing
Catch & release.
With a wide range of sportfish cruising our coastline, it is no surprise that one of Christmas Island's most popular activities is fishing. Whether you're an experienced angler or someone new to the sport, our coxswain, who's fished these waters for over 30 years, will take you on a fishing trip you're sure to remember for all the right reasons. With an emphasis on catch and release (or if you bring one back our chef will cook it for you!), your private sport-fishing charter from a 6m centre console vessel will take you trolling for the big pelagic species such as wahoo, yellowfin tuna and sailfish. All tackle and lures are provided on all charters.
Full day and half day fishing charters are available on request for an extra fee.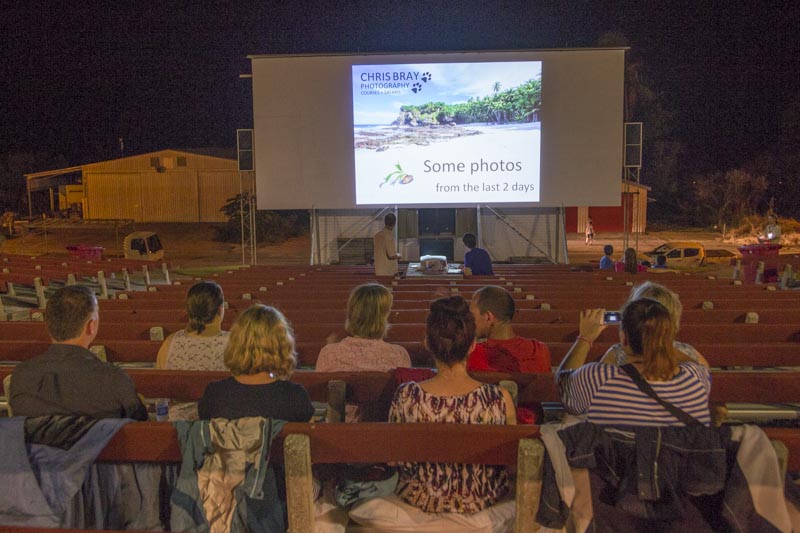 Outdoor Cinema
Movies under the stars
The Christmas Island outdoor cinema is an institution on Christmas Island, run by volunteers who host a recent Hollywood blockbuster every Saturday and every second Wednesday night at 7:30pm.
Your stay at Swell Lodge includes free movie vouchers, so if you'd like us to fit it into your schedule, you can join the locals and soak up the atmosphere at the outdoor cinema if you want a movie experience under the stars.