Tropical Island Escape
An award-winning honeymoon destination
 Unique & Unforgettable 
Your honeymoon awaits…
Honeymoon on Christmas Island for a totally unique and memorable experience!
The luxury Swell Lodge is inside the Christmas Island National Park,
and it's like nothing else on Earth.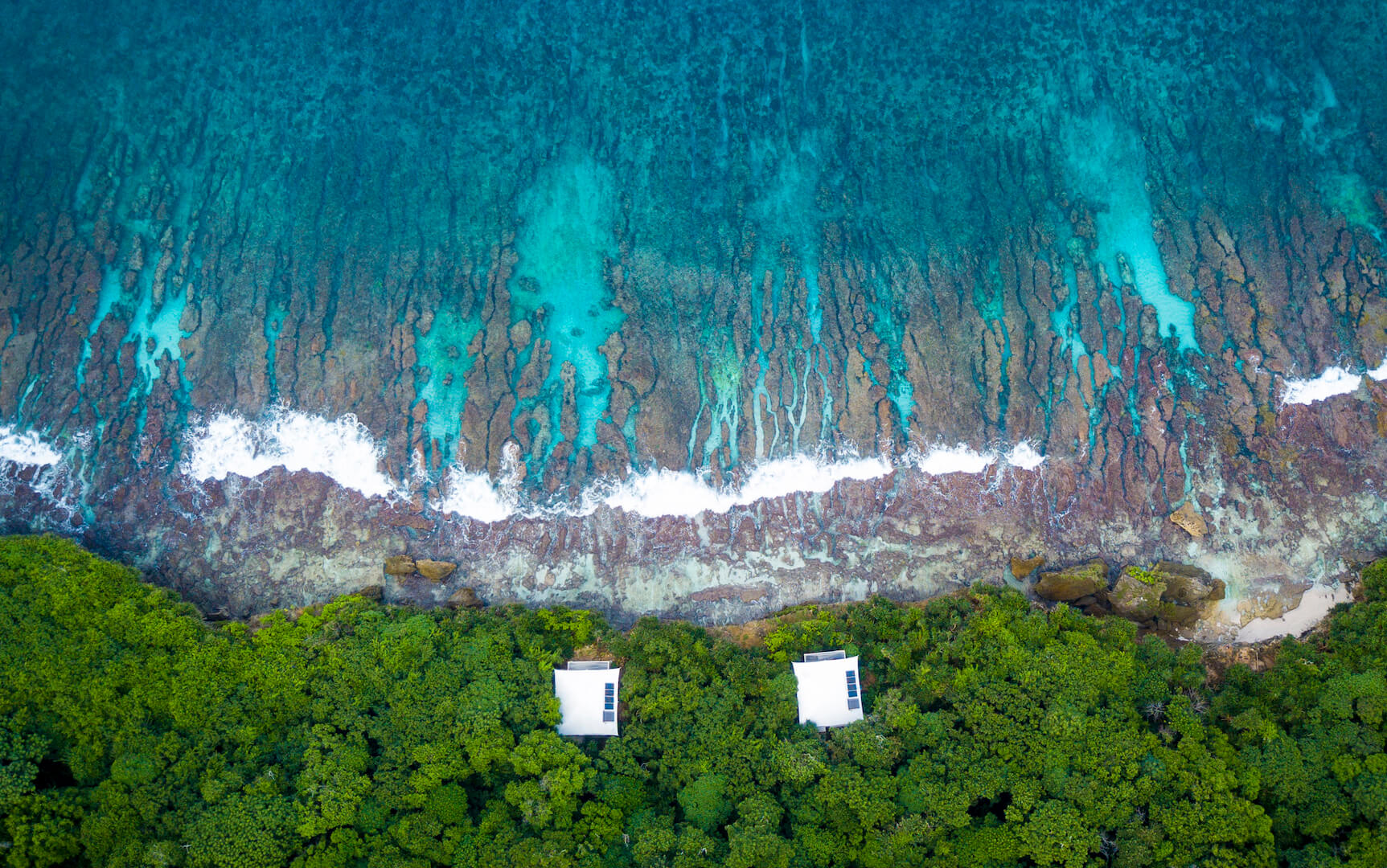 Incredible Location
Imagine waking up overlooking the ocean, without another human in sight.
Where else in the world can you gaze out from your luxurious king bed across kilometres of uninhabited, wilderness coastline, sipping your espresso coffee as waves crash onto the shore and seabirds soar past?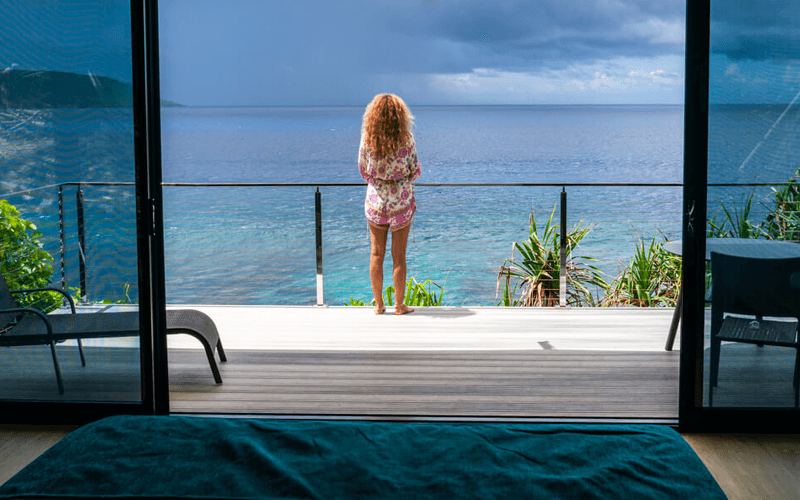 Total Privacy 
Swell Lodge comprises of just two glass-fronted, luxury eco-chalets perched on the sea cliff,
separated by 50m of dense jungle that provides total privacy -you can't see or hear any sign of one from the other.
You'll feel like you're the only people in the whole world.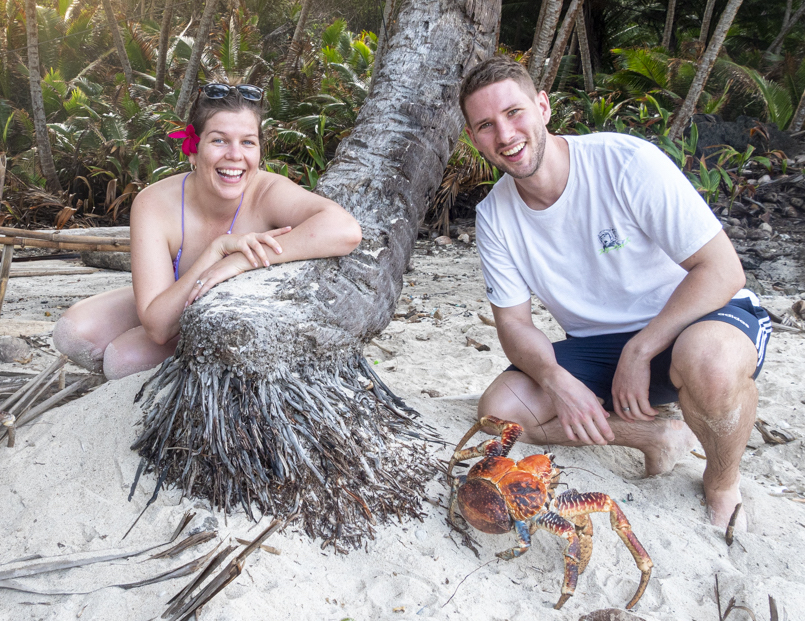 Honeymoon Tours
There's jungle walks and secluded beaches nearby if you like an early start, or laze around until mid-morning when your guide will come and whisk you away on yet another adventure exploring the natural wonders of this incredible island – or we can leave chef's gourmet lunch for you if you'd rather just enjoy the serenity and ever-changing ocean view, it's totally up to you.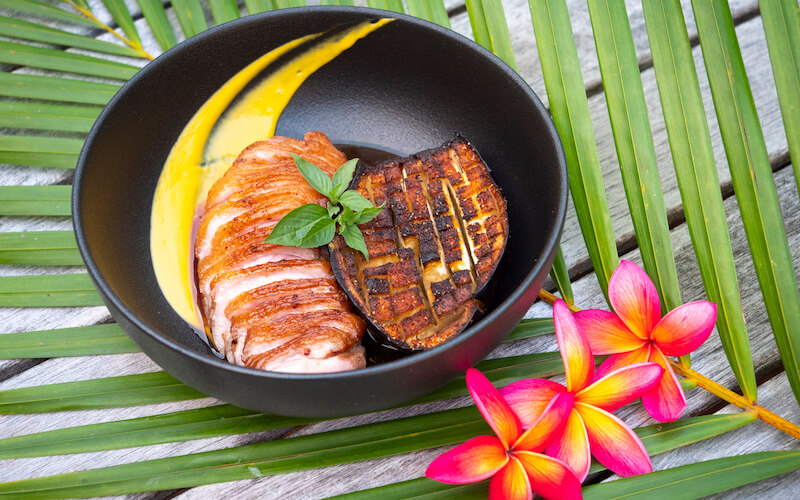 Gourmet Food & Alcohol Included
 What would a honeymoon destination be without the sun setting over the ocean,  a mouthwatering 3-course meal prepared by your private chef and made with fresh and locally foraged ingredients, served just for you on your ocean deck, with a glass or two of bubbles or anything else you'd like. It's on us. Enjoy.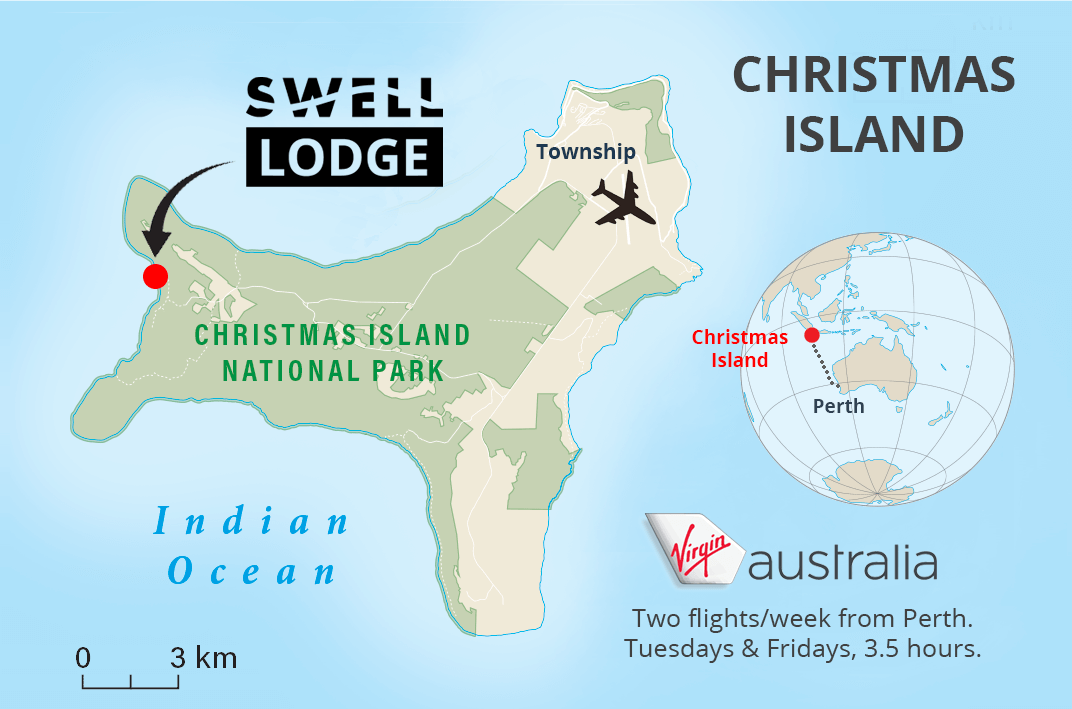 Getting to Christmas Island
 Virgin Australia flies to Christmas Island from Perth twice a week on Tuesdays and Thursdays.
See the Christmas Island Tourism website for a detailed flight schedule.
Once you're on the island our friendly staff will make sure your honeymoon runs smoothly by providing airport transfers to and from Swell Lodge, and transport around the island while you're here.
Pricing & Avaliability
Swell Lodge has a limited number of spots available each season. Check our calendar for the next available dates and pricing.