Christmas island's all-inclusive
Secluded Luxury
Inside the C.I. National Park
Two Glass-Fronted Eco-Chalets
Includes All Meals, Drinks & Guided Tours
The best accommodation on Christmas Island
Indulge Yourself
Fully-inclusive holiday with all meals, drinks, transport and flexible daily guided tours tailored to your interests, Swell Lodge is the world's most exclusive eco-lodge featuring just two glass-fronted eco-chalets where you can wake up in Australia's most unique, wildlife-filled National Park and gaze out over kilometres of uninhabited coastline from your bed, with seabirds soaring past and a private chef preparing gourmet cuisine using fresh and locally foraged ingredients. Far more than a hotel, a stay at Swell Lodge on Christmas Island is like nothing else on Earth.
Experience Paradise
Christmas Island rises from the sapphire-blue depths of the Indian Ocean and is blanketed by an emerald-green jungle, rich with rare an unusual birds, crabs and world-class snorkelling, diving and freediving. There's spectacular blowholes, secluded beaches, RAMSAR wetlands and more, making Swell Lodge the perfect place to escape and reconnect with nature, with your family, or with yourself.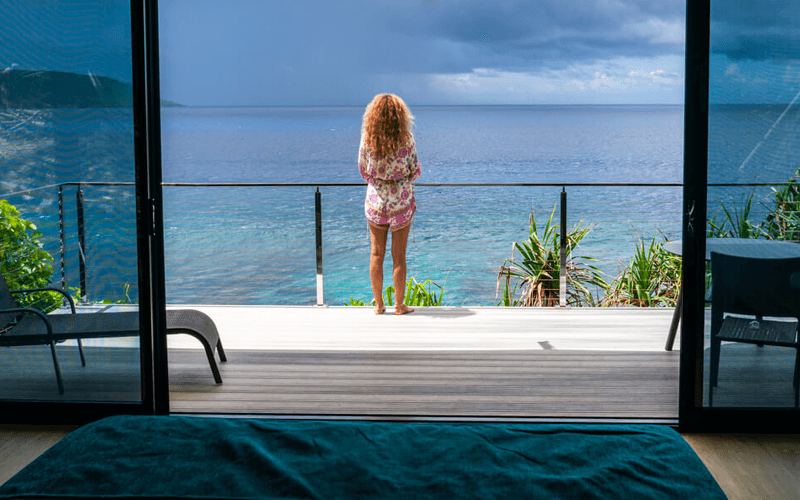 Ultimate Privacy
Nestled in the jungle on the far side of one of Australia's most remote islands, with each eco-chalet hidden from the other and no one else in sight, Swell Lodge offers complete seclusion along with endless open vistas - a rare combination and the ultimate luxury in our busy, crowded world.
The only eco-accommodation in any of Australia's federally-managed National Parks.
Ideal for VIPs and celebrities looking to escape the spotlight and relax in privacy.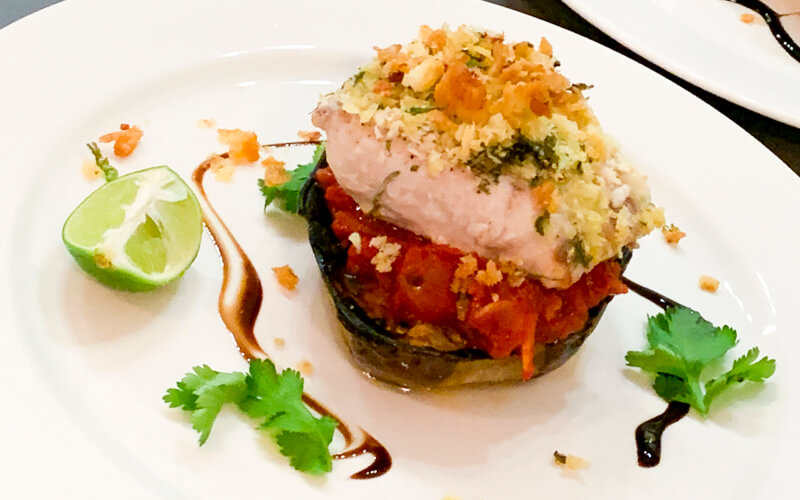 Private Chef
Every evening our Michelin-star French chef will prepare a gourmet 3-course meal for you using fresh, locally foraged ingredients right on your oceanfront deck as you enjoy sunset over the ocean.
3-Course dinners
Gourmet picnic lunches
Relaxed, self-serve breakfasts
All drinks included
Dietary needs accommodated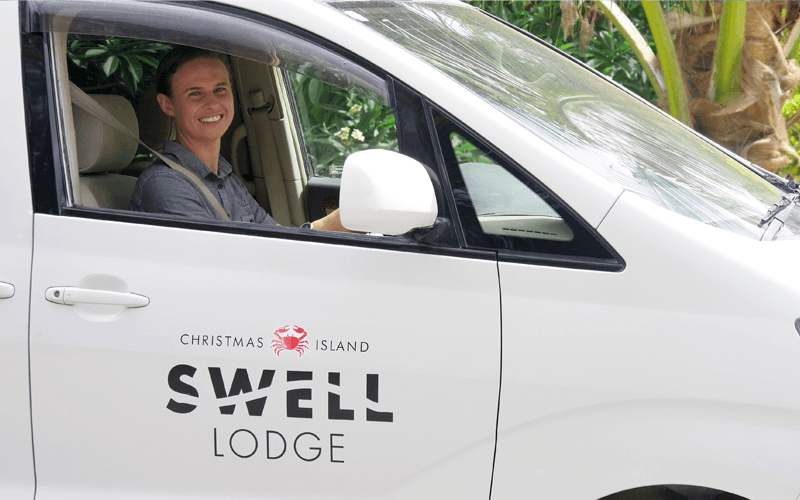 Daily Tours Included
Stays at Swell Lodge include free daily guided activities. Customised to your interests and abilities, our knowledgeable and friendly guides will collect you from your eco-chalet and show you the natural wonders of this unique island including:
Secluded beaches
Snorkelling trips
Jungle, wetland & waterfall walks
Birding and crab tours
Limestone caves
Christmas Island
Australia's Best-Kept Secret
covid-free

travel bubble
We're Open!
Coronavirus has paused our international and inter-state guests, but if you've been in Western Australia for the last 2 weeks, you can now enjoy a covid-free tropical holiday on Christmas Island, without quarantining! Travel permission is easy, online and usually takes less than 3 days. Our WA traveller info sheet contains all the links, and we're here to help.
We've made our bookings 100% refundable and transferable up to 14 days of arrival if you have to delay your stay due to Coronavirus, so get in now and reserve your spot, even if it's for 2021!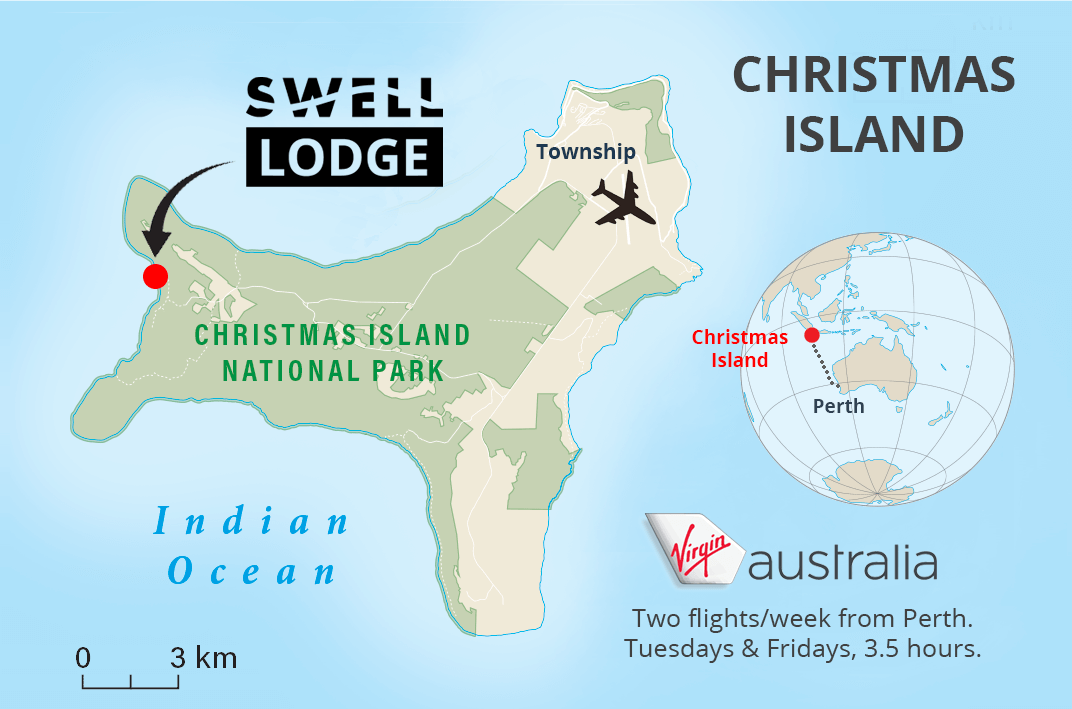 "Life is too short to miss Swell Lodge. Falling asleep with the stars and the ocean, delicious meals, amazing tours and knowledgeable staff made it beyond brilliant. Our souls are richer for our visit to Christmas Island."
"So much more than a once in a lifetime destination. Exceptional service, amazing cuisine, guided walks from rainforest to beaches and magnificent birdlife. 5 Stars to the entire Swell Lodge team. Thank you!"
"We've enjoyed everything about this unique remote paradise: the lodge & view; the creative cuisine; the fabulous snorkelling; the wildlife; the expert, personable guides. It has been excellent!"
"The attention to detail and quality of every aspect of our week was exceptional and gave us the best experience of this Australian treasure imaginable. Words cannot truly give justice to this experience!"
"One of the most beautiful places I have ever stayed. Unforgettable! Thank you!"
"Sitting on the deck watching the sun set over the ocean we felt like we were the only people on the planet! We are so fortunate to have experienced the magic of Swell Lodge. We'll be back!"