Christmas Island
Our Seasons
When is the best time to visit Christmas Island?
While the air temperature remains a balmy 23-29°C all year, we have a wet season and a dry season on Christmas Island. Both seasons have their own amazing advantages and some drawbacks, and the best choice for you depends on what you want to see and do,
and your fitness level. Of course, we think the best time to visit Christmas Island is now!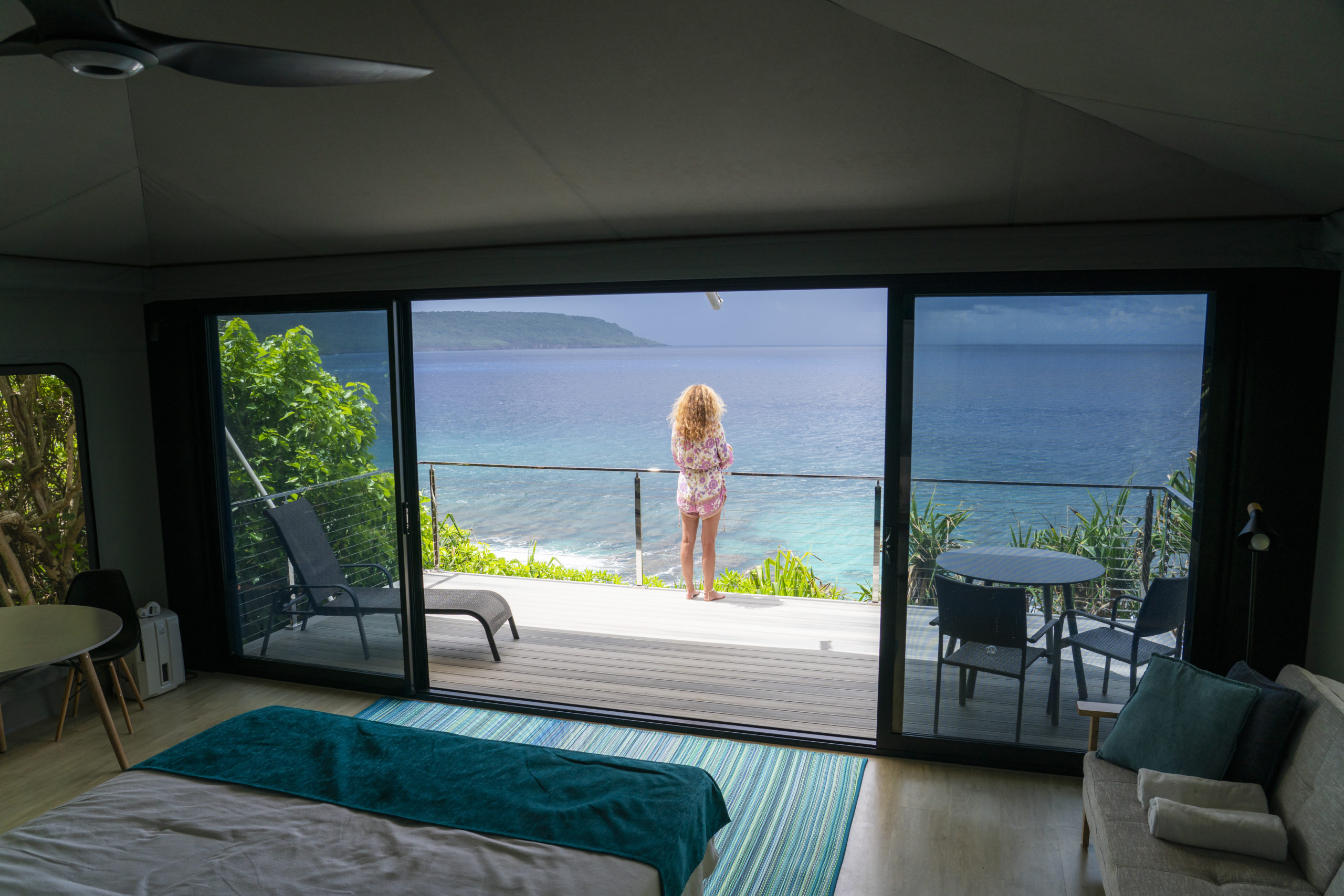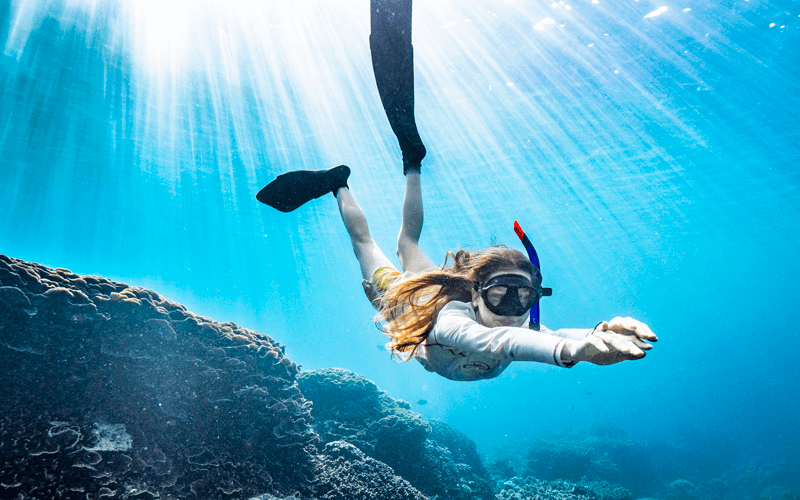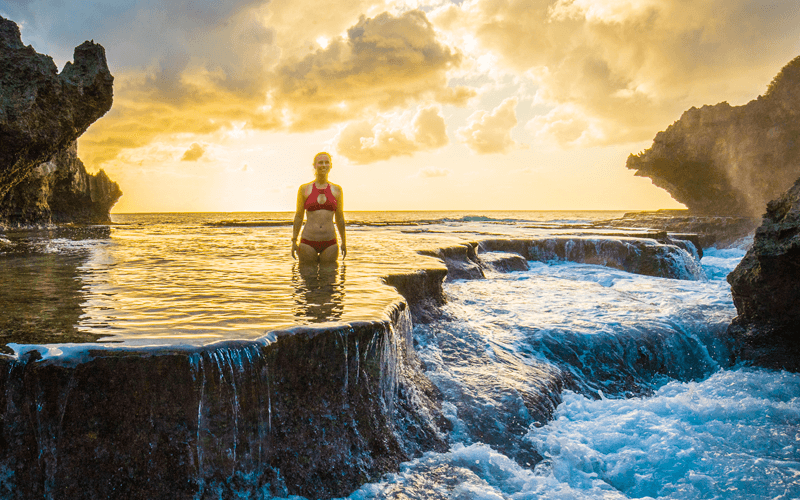 Christmas Island Dry Season (May – Sep)

Closer to Asia than mainland Australia, Christmas Island is home to the typical tropical climate.
The dry season brings with it lower humidity, beautiful picturesque sunsets, blue skies and of course less rain! 
Coming to Christmas Island in the dry season means you'll still get to see red crabs around the Island, and plenty of other sights that are often inaccessible during their commute. 
A dry season holiday means you'll be more likely to experience the best snorkelling spots too. Several of these spots are located down 4WD tracks through the lush tropical jungle.
When the wet season arrives the red crabs emerge from the jungle and head to the coast, making these tracks difficult to navigate.
Dry Season Activities
There's no shortage of things to do during the dry season on Christmas Island.
Coming here at this time of year means you'll be spotting sea birds, enjoying scenic coastal walks, snorkelling with tropical fish (maybe even dolphins or tutles!) and enjoying meals prepared by your private chef on the Swell Lodge balcony!
Freedom to Relax
It's not all about the activities though. Swell Lodge is perfect for a totally private and relaxing retreat. Enjoy yoga on the balcony in the mornings, or a quiet sunset drink in the evenings, or both!
Still not sure what season is right for you? See what else you can get up to in the dry season by visiting our Christmas Island Experiences page or clicking the links below for more information.
Inside Swell Lodge
Top 10 reasons to visit Christmas Island
Check Swell Lodge Availability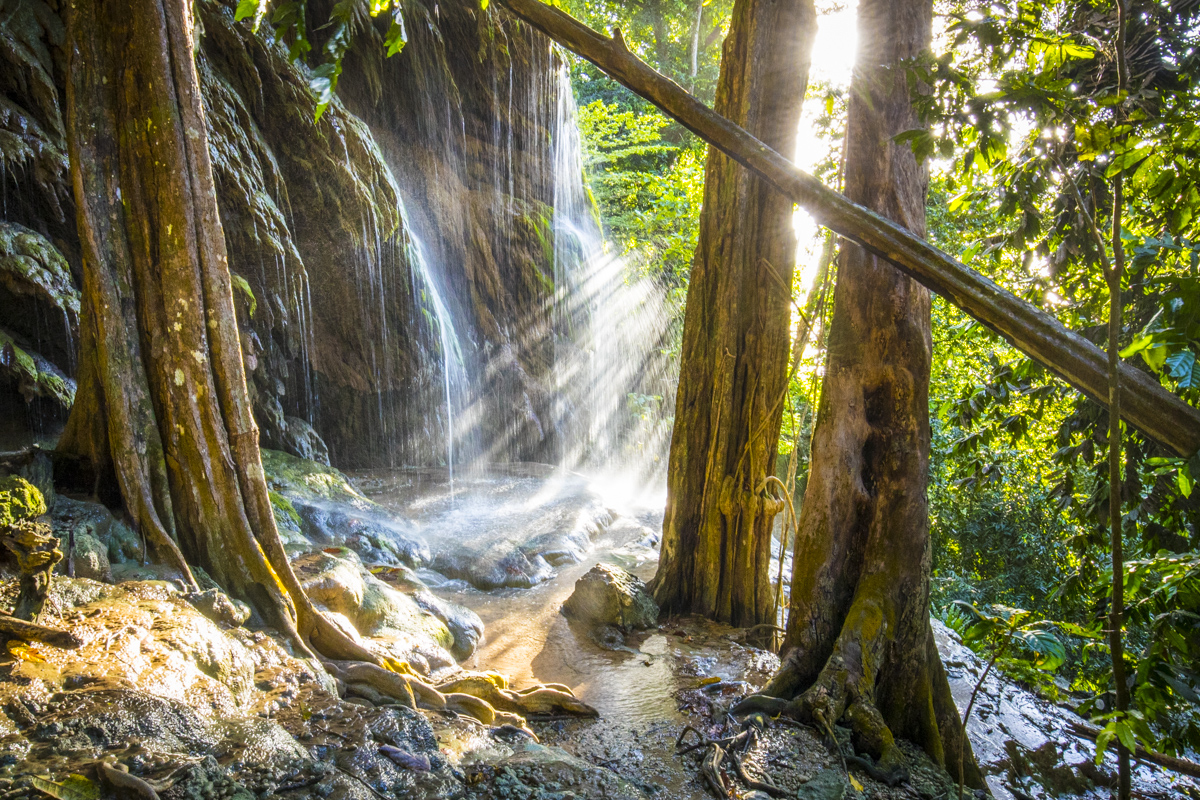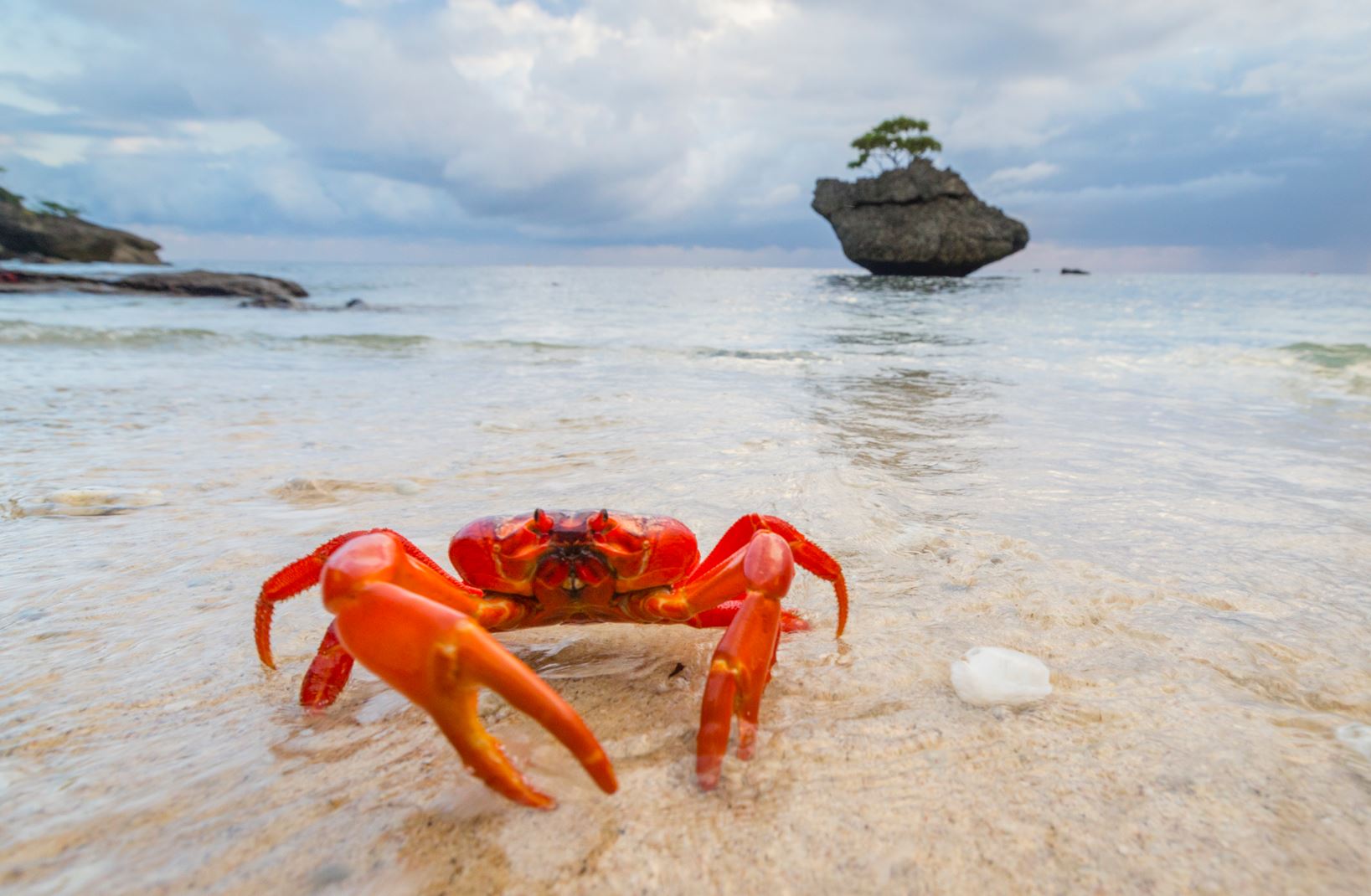 Christmas Island Wet Season (October – April)
While the wet season rains don't typically start until November, it can rain sooner in October, triggering an early Red Crab Migration. 
It's an amazing sight, however the migration event doesn't happen at exactly the same time every year.
The migration is quite unpredictable, and starts soon after whenever the rains arrive. The event itself lasts for around 2 months. You can check possible spawning dates here. It is a truly spectacular event to witness and an amazing time to be here, however it brings several challenges for travellers you need to be prepared for.
Wet Season Road Closures

Whilst we do have an innovative 'crab-safe' vehicle, many of the island's roads unpredictably close to vehicles.
Whilst this does give the red crabs safe passage it often makes many of the island's other attractions inaccessible, unless you're fit enough to walk several kilometres.
The walks in and out are beautiful through the lush, crab-carpeted jungle, but if you don't cope well with the typical wet season humidity, hills or hiking, expect to skip some of the included daily tours and enjoy a relaxing day in your luxury accommodation instead.
Our vehicle access into Swell Lodge is strictly controlled during road closures – we need to use our crab-safe crab-mobile which makes driving in and out slow (it can take up to 1hr each way if there's lots of crabs).
You'll see that Swell Lodge is located on the opposite side of Christmas Island to the main township closer to the more secluded beaches, unrestricted ocean views & beautiful, pristine waterfalls.
Other Disruptions

The Christmas Island wet season also increases the chance of other inconveniences including potential flight disruptions due to weather and ocean swell changes which effect water based activities like boating, diving & snorkelling.
The wet season still one of our busiest and best times of year on Christmas Island, most guests absolutely love it, but it really is better suited to fitter guests who don't mind a bit of adventure, because anything could happen. "Hop out and rake those crabs off the road, would you? Thanks!"
"Life is too short to miss Swell Lodge. Falling asleep with the stars and the ocean, delicious meals, amazing tours and knowledgeable staff made it beyond brilliant. Our souls are richer for our visit to Christmas Island."
"So much more than a once in a lifetime destination. Exceptional service, amazing cuisine, guided walks from rainforest to beaches and magnificent birdlife. 5 Stars to the entire Swell Lodge team. Thank you!"
"We've enjoyed everything about this unique remote paradise: the lodge & view; the creative cuisine; the fabulous snorkelling; the wildlife; the expert, personable guides. It has been excellent!"
"The attention to detail and quality of every aspect of our week was exceptional and gave us the best experience of this Australian treasure imaginable. Words cannot truly give justice to this experience!"
"One of the most beautiful places I have ever stayed. Unforgettable! Thank you!"
"Sitting on the deck watching the sun set over the ocean we felt like we were the only people on the planet! We are so fortunate to have experienced the magic of Swell Lodge. We'll be back!"

   discover Christmas Island
  Yes! We Have Vacancy!
     Visiting in the wet season or the dry season, treat yourself to the Swell Lodge experience.